Opioid Crisis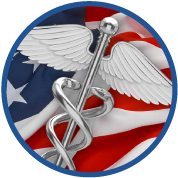 The President of the United States recently directed the Department of Health and Human Services to declare the opioid crisis a public health emergency—and this issue impacts all Americans including our Veterans. TriWest is working in partnership with the Department of Veterans Affairs (VA) to spread awareness, education, and information to our provider network about this issue.

This is a resource page for the opioid crisis. Below, you will find various documents, web pages, and other resources provided by VA and other government institutions.
High Priority from VA
VA is requesting that you review this important letter to providers and follow VA's instructions. Please disregard if this letter and request is duplicative and your office already received the request directly from a VA Medical Center. We appreciate your support of these critical VA initiatives.
Other Opioid Resources