Jeanne Ong
Chief Human Capital Officer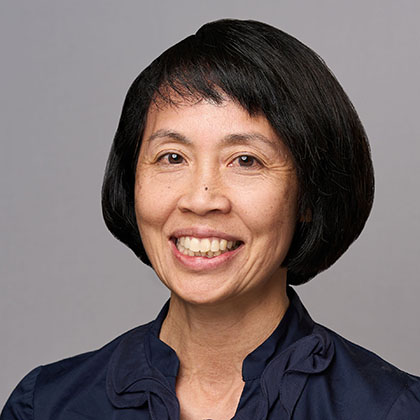 Jeanne joined TriWest in 2003 and has served in leadership roles as an Employee Relations Manager, Director of Organizational and Talent Effectiveness, and Vice President, Human Capital.
As TriWest Chief Human Capital Officer she oversees a team of professionals in the areas of recruitment, employee relations, benefits, compensation, HRIS, compliance and leadership development. Jeanne and her team work closely with TriWest leaders and their respective teams to address the continuous changes required to meet federal and state employment requirements, contract requirements, and to ensure TriWest is an employer of choice.
During the global pandemic crisis, Jeanne worked closely with senior leadership to protect our employees and at the same time maintain productivity to meet the needs of our nation's Veterans. Throughout her tenure, she has grown and scaled her team to meet the needs of new contracts, contract modifications, and changing business conditions.
Jeanne holds a bachelor's degree in Business Administration from San Francisco State University and is certified as a Senior Professional in Human Resources (SPHR).
She is also a Licensed Analyst of the Predictive Index System. She uses her knowledge and experience with the Predictive Index tools to identify top talent, develop leaders and facilitate employee engagement.
"We are Committed to Serving Military and Veteran Communities.
It's Who We Are. It's What We Do."
Committed to serving our nation's military and Veteran communities.
Part of our history and our future: Service to others.
Honored to be recognized for our work and community service.
Updated: 11/21/2023 3:06:55 PM