Jeanne Ong
Vice President, Human Capital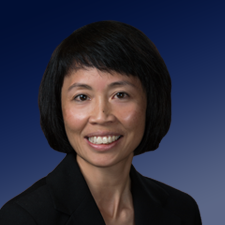 Jeanne joined TriWest in 2003 and has served as an Employee Relations Manager and Director of Organizational and Talent Effectiveness. As Vice President of Human Capital, she leads a team of HC professionals in the areas of: recruitment, training, employee relations, benefits, compensation, compliance and leadership development. Jeanne and her team work closely with leaders and their respective teams company-wide to address the continuous changes required to meet contract standards.
Prior to her position with TriWest, her 20-year career in Human Capital included roles as a recruiter and human resources manager.
Jeanne holds a bachelor's degree in Business Administration from San Francisco State University and is certified as an SPHR (Senior Professional in Human Resources).
"We are Committed to Serving Military and Veteran Communities.
It's Who We Are. It's What We Do."
Committed to serving our nation's military and Veteran communities.
Part of our history and our future: Service to others.
Honored to be recognized for our work and community service.
Updated: 9/29/2021 10:10:56 PM