David J. McIntyre, Jr.
President and Chief Executive Officer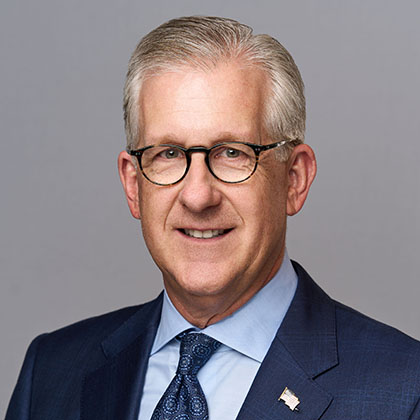 David J. McIntyre, Jr., is President and CEO of TriWest Healthcare Alliance. In 1996, Mr. McIntyre co-founded TriWest Healthcare Alliance and has since led the corporation, which is working to ensure that Veterans in roughly half the nation have access to high-quality health care when it is unable to be provided directly by the Veterans Administration.
Mr. McIntyre has more than 30 years of experience, success and accomplishments in national health care policy development, business development and leadership in both government and the private sector.
Mr. McIntyre has a bachelor's degree in political science from Seattle Pacific University, a master's degree in administrative sciences (with an emphasis in management and health policy/administration) from Johns Hopkins University, and he participated in the Executive Education Program for Senior Government Managers at Harvard University.
In addition to leading TriWest Healthcare Alliance, he serves on a number of non-profit boards, including the Congressional Medal of Honor Foundation Board of Directors and the Fisher House Foundation Board of Trustees.
"We are Committed to Serving Military and Veteran Communities.
It's Who We Are. It's What We Do."
Committed to serving our nation's military and Veteran communities.
Part of our history and our future: Service to others.
Honored to be recognized for our work and community service.
Updated: 11/21/2023 3:06:14 PM