Depression
Clinical depression is more than just feeling blue or down after a bad day at work or during a difficult period of life. Clinically depressed people can feel down, sad or hopeless all the time, and can experience these symptoms:
Loss of interest in pleasurable activities
Lack of energy
Difficulty sleeping, or sleeping too much
Persistent feelings of sadness, worthlessness, or guilt
Appetite loss or overeating
Restlessness or irritability
Thoughts of death or suicide
Difficulty thinking clearly, remembering or concentrating well enough to read or watch television
These symptoms can be similar to grieving the death of a loved one. However, in depression, these feelings arise without a loss or they last much longer than the usual cycle of grief.
Depression may occur along with related conditions, such as substance abuse, post-traumatic stress disorder (PTSD), or other mental and health disorders.
Treatment Options
Fortunately, different treatments exist for depression and your doctor will assist you in making the right choice for your needs.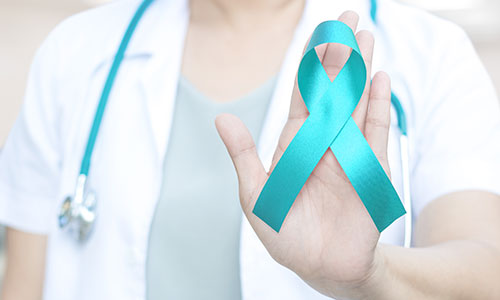 Psychotherapy
Psychotherapy, also known as "talk therapy," is both talking about problems and finding solutions. A good therapist will help individuals develop skills for coping with overwhelming feelings and symptoms, and offer methods to alter behaviors that may be contributing to symptoms.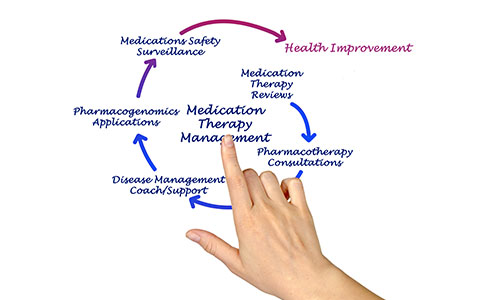 Medication Therapy
Medication therapy and medication management for depression primarily includes antidepressant medication, or can be combined with other medications. There are different classes of medications you may need to try before finding the best fit for you.
Medical Interventions
Transcranial magnetic stimulation (TMS) and Electroconvulsive therapy (ECT) are additional treatment methods used if other options are ineffective. Both interventions are effective and approved by the FDA. Speak to your doctor about risks and benefits. TMS uses magnetic pulses to stimulate key areas of the brain to release neurotransmitters at the synapse. This treatment is administered while sitting comfortably, and a curved device rests on the patient's head. Treatment length typically varies.
ECT is an option for treatment resistant depression. ECT is performed under general anesthesia. Electrodes are placed on the patient's head and deliver an electric current which affect neurons and chemicals in the brain.
Depression: Safely Secure Firearms and Other Lethal Items
If a Veteran is in crisis or has suicidal thoughts, items like guns, medications, alcohol, ropes, or sharp objects can become deadly if they're easily accessible. To help reduce suicidal risk, safely store these items to help protect yourself and your family. A safe home environment can buy you, or someone you care about, time to get help. During a crisis, remove any household items that could be used for self-harm.
Gun Storage
Cable lock: Request a gun lock from your local suicide prevention coordinator (SPC). Find your local SPC using the VA Resource Locator.
Lockbox or gun case: For those looking to conceal or protect guns. Be sure to lock with an external device for added security.
Electronic lockbox: Only the person with the code can access contents. Some are designed for quick access to stored guns.
The National Shooting Sports Foundation has more tips on safe gun storage.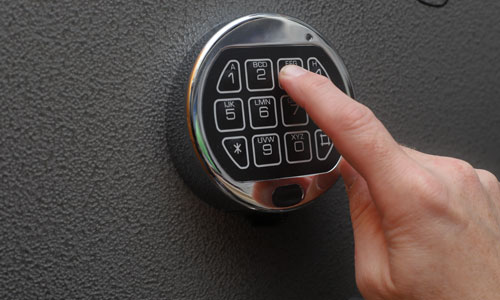 Medication Storage
Keep medications secured and out of a child's sight and reach.
Have a family member or friend help manage your medication dosages.
Portion out pills for a week and lock the others away.
Store any sedative, stimulant, or opioid medications under lock and key (medication lockboxes are available at any pharmacy).
Ask your doctor or pharmacist to limit the number of refills or quantity of medication or request a blister pack.
Dispose of any medication past its expiration date, unused within the past 12 months, or no longer needed.
Visit the VA Center for Medication Safety website for more information or ask your doctor or pharmacist about options for safely storing medications or disposing of unused medications.
Remember: Safe medication storage adds a small barrier between suicidal impulse and action.
Additional Resources
Identify a Suicidal Crisis
Signs of a suicidal crisis can vary, but could include:
Changes in mood and activities
An increase in alcohol or drug use
Expressions of hopelessness or agitation
Engaging in risky activities without thinking
Withdrawing from family and friends
Learn more about warning signs, including those that require immediate action.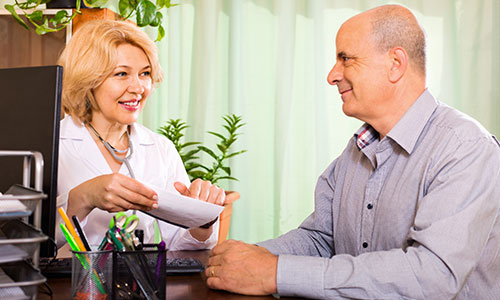 Behavioral Health Providers
Here are the different types of providers you may be referred to for care:
A psychiatrist is a medical doctor specializing in the diagnosis and treatment of mental illness. Treatment often includes medications. Family doctors and nurse practitioners can also prescribe medications for the treatment of mental illness.
Psychotherapists provide talk therapy employing different techniques and interventions based on different theories. A psychotherapist must be licensed and may include the following: licensed clinical social workers (LCSW), licensed professional counselors (LPC), licensed marriage and family therapists (LMFT), and psychologist (Ph.D. or PsyD).
Updated: 8/4/2022 12:40:10 AM