Behavioral Health Care
For inpatient and outpatient behavioral health care, providers should follow VA/ Department of Defense (VA/DoD) clinical practice guidelines.
Veterans with a history of Military Sexual Trauma (MST) may receive care from a provider of the gender of their choice.
All psychotherapy notes shall be kept separate from the Veteran's medical record, per Health Insurance Portability and Accountability Act (HIPAA) regulations.
A newly identified suicide risk in a Veteran not referred for inpatient behavioral health treatment is considered a critical finding and must be called into VA Non-VA Care Coordination (NVCC) Staff/VA POC directly by the provider within 24 hours.
Tele-Behavioral Health
If a provider is interested in providing tele-behavioral health care, please email TriWest Telehealth at telehealth@TriWest.com. All tele-behavioral health must comply with state regulations and any additional criteria established by VA or TriWest. This may include Veteran culture training, platform compatibility and compliance with billing and medical document timeframes.
Behavioral Health Medical Documentation
VA requires specific medical documentation for behavioral health. This allows VA providers to integrate the services provided within the community into VA managed care.
Submit all documentation directly to VA through its online HSRM portal, when available.
Providers access HSRM.
Upload documentation as soon as possible to ensure clean payment of your claims.
Upload documents within 30 days from date of service.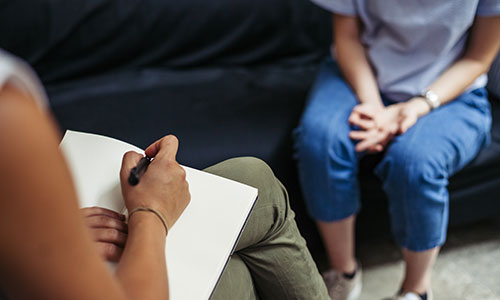 Keep all psychotherapy notes separate from the Veteran's medical record, per HIPAA regulations. The areas listed below do not fall into this protected category, do not need additional Veteran authorization to disclose to VA, and should be included in the Veteran's medical documentation.
Medication prescription and monitoring (as appropriate)
Counseling session start and stop times
Modalities and frequencies of treatment
Results of clinical tests
Any summary of diagnosis, functional status, treatment plans, symptoms, prognosis or progress.
General Provider Requirements
Provider Requirements for Evidence-Based Psychotherapy
VA has placed great emphasis on Evidence-Based Psychotherapy (EBP) and often will request a specific intervention. Providers of EBP must have received specialized training and experience in the EBP. Some of the most common requests are for:
Cognitive Processing Therapy (CPT) for Post-traumatic Stress Disorder (PTSD)
Prolonged Exposure Therapy (PE) for PTSD
Cognitive Behavioral Therapy (CBT) for depression, chronic pain and insomnia
Suicide Risk/The Veterans Crisis Line
A newly identified suicide risk in a Veteran not referred for inpatient behavioral health treatment is considered a critical finding and must be called into VA NVCC Staff/VA POC directly by the Clinical Care Provider within 24 hours.
If suicide risk is a clinical issue, provide the Veteran a written copy of his or her personal Suicide Prevention Safety Plan. The prevention plan includes the contact information for the Veterans Crisis Line, which:
Is available 24/7/365 in the event of a crisis
Can assist in connecting the Veteran to services
Can be reached by:
Important Contact Information
TriWest Behavioral Health Phone: 866-606-8198, option "2," then option "4"
TriWest Behavioral Health Fax: 866-284-3736
TriWest Behavioral Health Email: BHHelp@TriWest.com
Integrated Care Connections™ – Alaska Only
TriWest's Integrated Care Connections™ program offers technology-enabled information, decision support, and consultation to network primary care providers in CCN Region 5 to assist them in engaging with, and meeting the needs of, Veterans presenting with mental health and substance abuse conditions like life stressors and crises, stress-related physical symptoms, and health behaviors.
The overall goal: Better care and health for the whole person. Integrated care blends care for both physical medical conditions and behavioral health conditions in one setting, typically the primary care clinic. The program goal is to have primary care and behavioral health providers work together to recognize both physical and behavioral health issues with Veterans.
Integrated Care Connections™ offers providers:
Online courses presented by experts in military psychology and medicine
Screening instruments, resources, and other tools and updates
Access to behavioral health clinicians and medical staff for consultation concerning evaluations and resource options
Contact information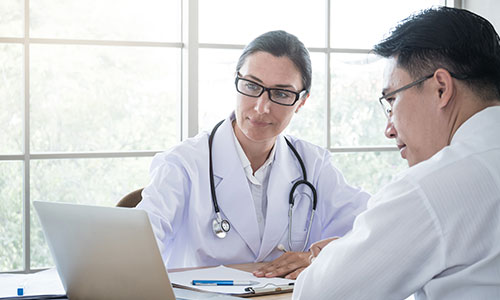 Updated: 8/31/2022 12:03:11 AM