Veteran Eligibility and Covered Services
Provider Responsibilities to Veterans
As a CCN provider, VA has designated certain responsibilities when caring for Veterans.
Ensure appointments for authorized services are honored.
Honor all appointments with Veterans for covered services with an approved referral/authorization. If a provider cancels a Veteran's appointment, the appointment must be rescheduled in a timely manner based on the medical necessity of the Veteran and the required CCN appointment availability standards, from the time of initial appointment request:

Within 24 hours for emergent health care need
Within 48 hours for urgent health care need
Within 30 days for routine care need

If the Veteran needs additional care beyond what's authorized, submit a Request for Service (RFS) directly to VA, preferably through VA's HealthShare Referral Manager (HSRM) portal.
DO NOT balance bill Veterans or TriWest for services provided under the CCN contract. A payment for authorized services under this contract is always deemed payment in full.
NEVER charge a Veteran for not keeping a scheduled appointment.
NEVER solicit Veterans or VA Medical Center (VAMC) for services.
Always notify TriWest immediately in cases where CCN health care services are being provided that are related to, or associated with, any claim involving subrogation against:

Workers' compensation carrier;
An auto liability insurance carrier;
Third-Party tortfeasor (e.g., medical malpractice); or
Any other situation where a third party is responsible for the cost of CCN health care services.

TriWest is required to report these cases to VA within 30 days of identifying the event. Notify TriWest immediately to comply with this VA requirement.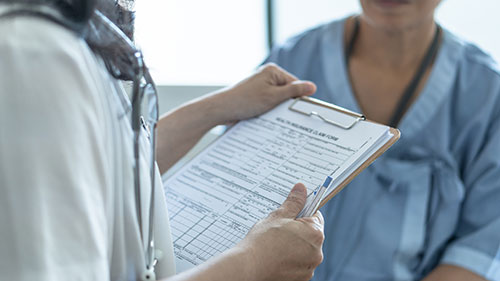 Veteran Eligibility
Proof of a Veteran's CCN eligibility is confirmed by the approved referral/authorization. After receiving the approved referral/authorization, provide the care covered in the approved referral/authorization letter.
Urgent care and retail walk-in clinics must confirm a Veteran's eligibility BEFORE rendering care by first calling 833-4VETNOW (833-483-8669).
Emergency rooms should provide care to any Veteran who self-presents, and then notify VA within 72 hours via the Emergency Care Reporting portal, or by calling 844-72HRVHA (844-724-7842).
CCN Health Benefit Package
CCN covers, at a minimum, a basic set of services for Veterans called the CCN Health Benefit Package. The CCN Health Benefit Package includes the following:
Comprehensive Rehabilitative Services
Hospital Services
Ancillary Services
Behavioral Health (to include professional counseling)
Residential Care
Home Healthcare (Skilled and Unskilled)
Hospice/Palliative Care/Respite
Geriatrics (Non-institutionalized extended care services, including but not limited to non-institutional geriatric evaluation, non-institutional adult day health care, and non-institutional respite care)
Outpatient Diagnostic and Treatment Services (including laboratory services)
Inpatient Diagnostic and Treatment Services
Long Term Acute Care
Acupuncture
Maternity and Women's Health
Telehealth
Chronic Dialysis Treatment
Assisted Reproductive Technology/In Vitro Fertilization (ART/IVF)
Flu Shots
Therapeutic Vaccines
Complementary and Integrated Health Care
Skilled Nursing
Pharmacy
Dental
Emergent Care
Urgent Care/Urgent Care Walk-In
Durable Medical Equipment (DME) Medical Devices, Orthotic, and Prosthetic items
Reconstructive Surgery
Immunizations
Implants (when provided by an authorized surgical or medical procedure)
Note: CCN health care services includes certain rehabilitative services/therapies provided by non-licensed practitioners (e.g., blind and low-vision rehabilitation services, driver rehabilitation services, and recreational therapy).
CCN Complementary and Integrative Healthcare Services (CIHS)
The CCN Health Benefit Package also includes certain Complementary and Integrative Healthcare Services (CIHS) under specific conditions pursuant to 38 C.F.R. §17.38.
Network providers who specialize in covered CIHS should submit claims using the appropriate CPT code or Healthcare Common Procedure Coding System (HCPCS) code. If a CPT or HCPCS code is unavailable, use the appropriate VA National Clinic List Code for the specified service, listed below.
CIHS under CCN include: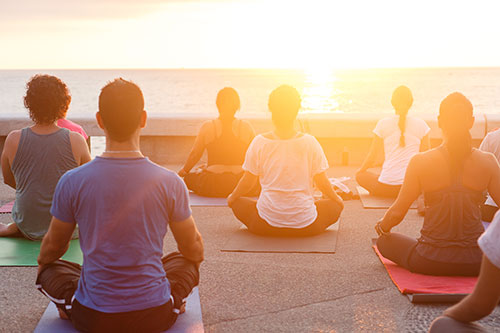 Biofeedback (VA National Clinic List Code = BIOF)
Hypnotherapy (VA National Clinic List Code = HYPN)
Massage Therapy (VA National Clinic List Code = MSGT)
Native American Healing (VA National Clinic List Code = NAHL)
Relaxation Techniques, such as meditation and guided imagery (VA National Clinic List Code = RLXT)
Tai Chi (VA National Clinic List Code = TAIC)
Exclusions: CCN Health Benefit Package
The CCN Health Benefit Package EXCLUDES the following:
Abortion or abortion counseling
Drugs, biologicals, and MD not approved by the Food and Drug Administration (FDA) unless used under approved clinical research trials
Gender alteration surgeries; however, medically indicated diagnostic testing or treatments related to gender alterations are covered benefits.
Hospital and outpatient care for a Veteran who is either a patient or inmate in an institution of another government agency if that agency has a duty to provide the care or services.
Membership in spas or health clubs
Out-of-network services
Services Covered by CCN Health Benefit Package, but That TriWest Cannot Provide
Pursuant to 38 C.F.R. § 17.38, or otherwise provided by VA, the following services are covered under the CCN Health Benefit Package, but cannot be provided by TriWest under the CCN contract:
Beneficiary travel
Medical and rehabilitative evaluation for artificial limbs and specialized devices such as adaptive sports and recreational equipment
Nursing home care including state Veterans' home per diem
Home deliveries
Ambulance services (ambulance services shall be referred directly to VA for payment consideration)
Yoga and services included on CIHS Directive List 2 (Healing Touch, Acupressure, Alexander Technique, Reflexology, Reiki, Therapeutic Touch, Emotional Freedom Technique, Animal Assisted Therapy (falls under Recreation Therapy), Aroma Therapy, Biofield Therapies, Rolfing, Somatic Experiencing, and Zero Balancing)
Live Donor Transplant Care and Support Process
The Department of Veterans Affairs (VA) Community Care Network (CCN) contracts now provide support for procedures and related care to those who donate an organ or bone marrow for transplantation into Veterans, effective as of July 1, 2022.
This expanded benefit within the VA Community Care Network (CCN) contracts provides care and coverage for live donors throughout the donation process, to include:
Initial screening and eligibility determination for anyone interested in donating a solid organ or bone marrow to a Veteran
Pre-donation testing and evaluation
Solid organ or bone marrow donation procedure
Post-donation care for up to a two-year period
Associated travel and lodging expenses
A referral process is required to approve a Veteran for transplantation. After the evaluation, the VA Medical Center (VAMC) will need to approve proceeding to wait listing or finding a live donor. Follow up care will be authorized separately after transplantation. The VA Transplant Coordinator (VATC) will be the Point of Contact within the VA system for any questions relating to a transplantation.
Transplant centers should communicate to the VA using a Request for Service (RFS) form at each of the following stages of completion:
Veteran is determined a good candidate for transplantation
Live donors being evaluated for candidacy. VA will need demographic information to add the donor to their system for the purpose of possibly paying pharmacy claims. Live donor determine not to be a good candidate should likewise be notified to VA to remove that benefit for the potential donor.
Transplantation is complete with the date of completion to ensure the referral for follow up care is sent to the Transplant Center. It will also start the two years of benefits for live donor.
If complications occur post-transplantation for a live donor, a referral must be requested via a RFS to the VAMC explaining what type of care needs approval. Notifying the VATC may assist with this process.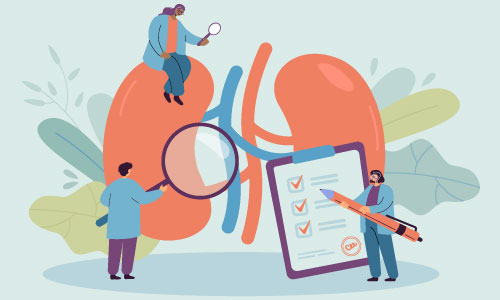 Identifying Live Donor Candidate
Once a Veteran is determined as a candidate, and meets the eligibility requirements, the Transplant Center will receive the Wait List SEOC and will work with the Veteran to add them to an organ wait list, or to help identify a potential live donor. Often, the transplant candidate will identify family members or friends who volunteer to donate. In some cases, the transplant center may identify a potential donor through a donor chain process (or paired kidney exchange). Once identified, the live donor will be donating an organ or tissue to the Veterans recipient will be eligible for the benefits.
Once identified, the live donor, will be connected to the coordinating VA facility and will need to have a patient record and patient number (ICN) created within the VA Medical Record.
Live Donor Post-Transplantation Benefits
VA allows for two years of post-transplantation monitoring for complications for live donors. If complications occur after the transplant surgical 90-day global period ends, VATC should be contacted to obtain a referral under the donor's name (no longer under the recipient Veteran authorization). The SEOC will be for the specific care needed such as Pain Management, General Surgery or Infectious Disease rather than a transplant specific SEOC for the donor.
If during the 90-day global period a complication related to the transplant procedure arises that requires a referral to a specialist other than the provider managing post-transplant care, a separate referral may be issued under the donor's name with the appropriate SEOC attached. In some situations the Transplant Center may pay for the care needed and bill under the Veteran authorization.
Prescription and Pharmacy Information for Live Donors
If a prescription is needed for a living donor during the evaluation or transplantation (including global period post-transplantation), the Transplant Center will contact 866-434-8163 to open the eligibility for the live donor. This will enable the live donor to provide the prescription, ICN number, and OCC billing card to a network community pharmacy for a prescription fill within 48 hours. Post-transplantation SEOCs for complications will not require this call since pharmacy urgent and emergent fills are available through network community pharmacies whenever there is a referral from the VAMC in the patient's name.
Updated: 8/30/2023 10:40:34 AM