Our Corporate and Leadership Philosophy
Taking Care of Our Nation's Heroes.
It's Who We Are. It's What We Do.
TriWest Healthcare Alliance was formed in 1996 as the only company of its kind, with one sole purpose that continues today – serving the health care needs of the military and Veteran communities.
TriWest is publicly minded, not publicly traded.
Doing "Whatever It Takes!®" not only is our corporate motto, it is a deep-rooted desire to go above and beyond for our customers, because we understand and honor them.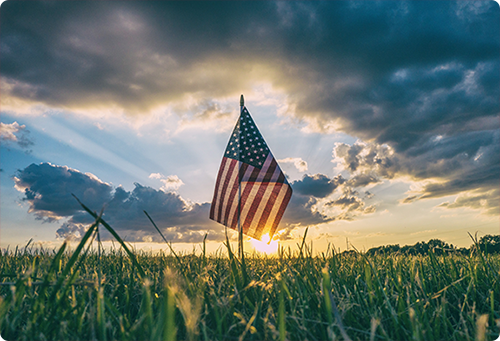 TriWest Leaders Share Their Passion for Service
A Commitment to Our Valued Providers
Proudly Caring for Our Nation's Heroes
We at TriWest Healthcare Alliance are proud to partner with you on our joint mission – serving those who have served. Caring for America's Service members, their family members and Veterans has been our sole focus for 27 years.
As a valued community provider, thank you for being part of our extensive network of providers who have been delivering care for Veterans in their own neighborhoods when the Department of Veterans Affairs (VA) requests it. In fact, since January 2014, you and your fellow providers have provided 55 million appointments, including initial and follow-up care, to Veterans for everything from primary care to cancer care and transplants and everything in between. Because of you, VA and its providers are able to ensure that the care that is needed can be provided close to their home and on a timely basis.
As you care for Veterans, our job is to support you. We are committed to offering you the information and resources you need to ensure care is delivered as VA approves it and that you are paid in a timely and accurate manner for those services. That is our role, and it is one we take very seriously so that you can focus on providing our heroes with the care they so richly deserve.
On behalf of all of us at TriWest, thank you for your continued commitment to meeting the health care needs of our nation's Veterans and honoring the sacrifices of those we are humbled to serve. Together, we are helping to strengthen VA and ensured they can meet the commitment of a grateful nation.
With Gratitude,

Dave McIntyre
President and CEO

Elizabeth Kinsley
Chief Financial Officer
Updated: 5/31/2023 12:46:34 PM