Our Story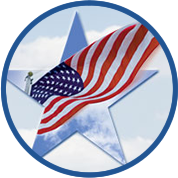 Taking Care of Our Nation's Heroes. It's Who We Are. It's What We Do.
Since our founding in 1996, TriWest Healthcare Alliance has been On a Mission to Serve® our nation's Veterans and military community.
For 17 years, we administered the Department of Defense TRICARE program. We have been proud to serve those who wear America's uniform, those who came before them and their family members. Today, we are privileged to support the health care needs of our nation's Veterans, offering access to quality provider networks and excellent customer service through the Veterans Community Care Program.
Here's how we do it:
Service is Our Mindset.
Doing "Whatever It Takes!" not onlyis our corporate motto, it is a deep-rooted desire to go above and beyond for our customers, because we understand and honor them.
We Respect the Military Culture. We Honor the Sacrifices Made. We are Committed to Providing the Support Our Customers Deserve.
Our team members – many of whom are former military or military family members – are committed to providing superior service to our nation's heroes. Our extensive network of providers ensures we are able to meet the health care needs of our customers, offering quality care closer to their homes, whether in urban, rural or highly rural areas.
The providers in our network and our business partners strive to continually support the military community and exceed customer expectations.
Caring for Those Who Serve.
TriWest is publicly minded, not publicly traded. We take our mission a step further by giving back to the communities we serve fulfilling the needs of our customers by working with military and Veterans service organizations as well as supporting relevant charitable causes.
What We Do
A History of Service
TriWest Healthcare Alliance (TriWest) was founded in 1996 to provide active duty service members, retirees and their families access to quality health care under the Department of Defense TRICARE program. For 17 years, we honored our beneficiaries' service and sacrifice with an unwavering commitment to do "Whatever It Takes!" to meet their health care and customer service needs. While we no longer administer the TRICARE program, we are still On a Mission to Serve® the deserving military and Veteran population. As such, we are pleased to continue providing behavioral health services to the U.S. Marine Corps through the DSTRESS Line.
Today, TriWest Healthcare Alliance has the privilege of serving our nation's heroes as the partner of the Department of Veterans Affairs (VA) in administering community health care programs, such as the Patient-Centered Community Care Program (PC3) and the Community Care Network (CCN). VA's community health care program is intended to enhance access to health care services for Veterans through "one network," a consolidated network of community-based health care professionals available to supplement care delivered through VA medical facilities. VA community care covers all medical and surgical services, behavioral health, primary care services, including routine diagnostic tests and radiology, and laboratory and preventive services.
Starting in 2013, TriWest served the community health care needs of Veterans in 28 states and the Pacific. In September 2018, VA asked TriWest to quickly stand up a provider network, claims processing and payment facilitation, medical administrative management, and customer services support of Veteran community health care across the entire nation on an interim basis, until the next generation of VA community care – Community Care Network (CCN) – is implemented. Starting on July 29, 2019, portions of the country began transitioning to CCN – administered by another Third Party Administrator (TPA), Optum, to phase in the next generation of this work in three of the six CCN Regions – Regions 1, 2 and 3. We anticipate the transition to this TPA in these regions will be finalized sometime in mid-2020.
On Aug. 6, 2019, the U.S. Department of Veterans Affairs awarded TriWest Healthcare Alliance a contract to administer the new CCN in Region 4. The geographic area we will be serving in CCN includes the following 13 states: Arizona, California, Colorado, Hawaii, Idaho, Montana, Nevada, New Mexico, Oregon, Texas, Utah, Washington, and Wyoming. TriWest will phase in the new contract for Region 4 over the next year, in close coordination with VA.
TriWest is privileged to continue its partnership to enhance access to health care for our nation's Veterans, under the next generation of community care contracts.
We are Committed to Serving Military and Veteran Communities. It's Who We Are. It's What We Do.