About TriWest
On a Mission to Serve®
TriWest Healthcare Alliance was formed in 1996 as the only company of its kind, with one sole purpose that continues today – serving the health care needs of the military and Veteran communities.
Since our founding in 1996, TriWest Healthcare Alliance has been On a Mission to Serve® our nation's Veteran and military communities. For 17 years, we administered the Department of Defense TRICARE program. We have been proud to serve those who wear America's uniform, those who came before them, and their family members.
Today, we are privileged to support the health care needs of our nation's Veterans, offering access to quality provider networks and excellent customer service through the Department of Veterans Affairs (VA) Community Care Network Regions 4 and 5 contracts.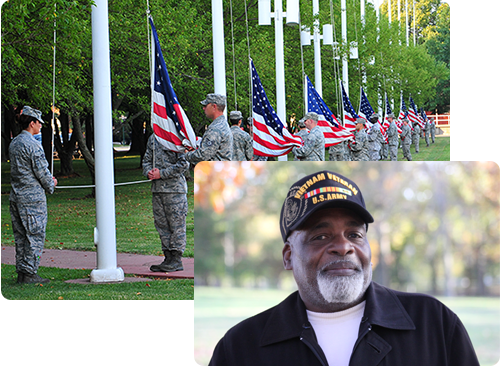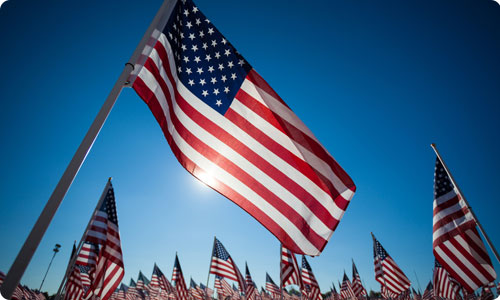 Service is Our Mindset
Doing "Whatever It Takes!®" not only is our corporate motto, it is a deep-rooted desire to go above and beyond for our customers, because we understand and honor them.
We Respect the Military Culture. We Honor the Sacrifices Made. We are Committed to Providing the Service Our Customers Deserve.
Our team members – many of whom are Veterans or military family members – are committed to providing superior service to our nation's heroes. The medical providers in our network and our business partners strive to continually support the military and Veteran communities and exceed customer expectations.
We Give Back Beyond Our Daily Work
TriWest is publicly minded, not publicly traded. We take our mission a step further by giving back to the communities we serve, fulfilling the needs of our customers by working with military and Veterans service organizations as well as supporting relevant charitable causes.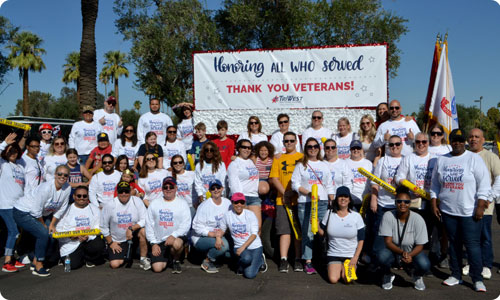 "We are Committed to Serving Military and Veteran Communities.
It's Who We Are. It's What We Do."
Committed to serving our nation's military and Veteran communities.
Part of our history and our future: Service to others.
Honored to be recognized for our work and community service.
Updated: 5/31/2022 11:29:49 AM