Integrated Care Connections™
Connecting Primary Care and Behavioral Health Providers
Integrated Care Connections™ is designed for better care and health for the whole person. Through Integrated Care Connections™, we're on a path to have primary care and behavioral health providers work together to recognize both physical and behavioral health issues with Veterans.
Veterans seeking health care services often have psychological conditions that may complicate their presentation and treatment. Integrated Care Connections™ supports care for both physical medical conditions and behavioral health conditions in one setting, typically the primary care clinic.
TriWest recognizes that to successfully engage with and manage these Veterans, it takes specific knowledge of military lifestyle and culture and service-related medical and mental health conditions.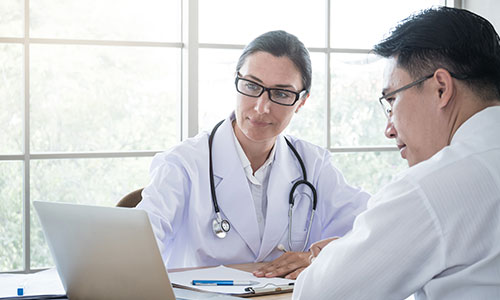 TriWest's Integrated Care Connections™ program offers providers:
Online courses presented by experts in military psychology and medicine
Screening instruments, resources, and other tools and updates
Access to behavioral health clinicians and medical staff for consultation concerning evaluations and resource options
This program is available for providers in Community Care Network Region 5, Alaska.
Providers in CCN Region 5 can contact TriWest for support:
Call 877-226-8749, Monday – Friday, 7 a.m. – 6 p.m. in your time zone
Select option 1 for "Providers"
Select option 1 again for an Integrated Care Connections™ team member
Decision Support Tools for Providers
Learn about unique aspects of caring for Veterans, presented by experts in military psychology and medicine.
Learn more through our library of screening instruments, resources, and other tools. New users select "Register;" existing users select "Log In."
Updated: 9/2/2022 10:10:48 AM