Welcome to TriWest's Employment Portal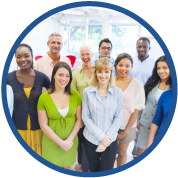 At TriWest, serving the needs of our military family members is our only priority. It is our only line of business; it is our only focus.
TriWest's dedicated staff—with both military and business experience—bring together the best of the military and business worlds to ensure optimal organizational excellence. Serving America's finest and their families isn't just our mission—it's our honor.
NOTICE: TriWest Healthcare Alliance is proud to be an Equal Opportunity Employer providing a smoke-free, drug-free environment. Applicants must be able to pass a drug test and background investigation.
TriWest is committed to making our application process accessible for individuals with disabilities. To request assistance with the application process, please e-mail TWCareers@TriWest.com. We also comply with the Employee Rights and Responsibilities under the FMLA.