James Griffith
Chief Network and Administrative Officer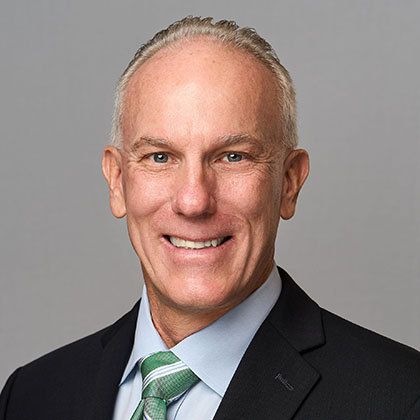 Jim serves as TriWest's Chief Network and Administrative Officer with a focus on organizational effectiveness and operational improvements across the enterprise, provider network development, contracting and credentialing, provider education and relations, and implementing contract modifications and process improvements. Jim is respected as a champion for building innovative and transformative products and services. Jim's dynamic management career has been built on growing and improving high-caliber business organizations through service excellence, technology innovation, operational effectiveness and fiscal responsibility. He has demonstrated his expertise in customer care, product development, product management, organizational leadership, strategic planning, information technology and business operations.
Beginning with the foundational elements of leading a service organization, Jim has effectively integrated other dimensions and critical aspects of service excellence including business process optimization, innovative new products and services, and technology solutions to deliver world-class operational excellence.
Jim rejoined TriWest Healthcare Alliance in 2015 after spending 2 years leading a boutique consulting firm specializing in business process optimization. In his previous 10-year tenure with TriWest as Vice President of eBusiness, Jim was recognized for creating value in every customer interaction and for building, growing, and improving the service organization (including several secondary/operational support areas). Once the organization had stabilized and was delivering consistently high quality service to their members and health care providers, he developed and implemented a strategic plan to transform TriWest into a global leadership position by leveraging best-of-breed operational technology such as Business Process Management solutions, innovative new B2B and B2C products, core service excellence and quality, and business agility.
Prior to joining TriWest in August of 2002, Jim held several high-profile leadership positions with world-class corporations in start-up, rapid growth, turnaround, transitional and cultural change phases – most notably 10 years with MCI Telecommunications.
Jim is a graduate of the University of Colorado with a degree in Economics. He lives in Cave Creek, Arizona with his wife and 3 children.
"We are Committed to Serving Military and Veteran Communities.
It's Who We Are. It's What We Do."
Committed to serving our nation's military and Veteran communities.
Part of our history and our future: Service to others.
Honored to be recognized for our work and community service.
Updated: 11/21/2023 3:05:11 PM