Alaska Process for VA Community Programs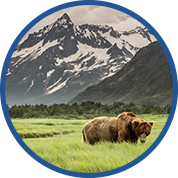 As of July 2016, the health care process for the Department of Veterans Affairs (VA) Patient-Centered Community Care Program (PC3) and Veterans Choice Program (VCP) is changing in the Alaska region only.
The main changes are as follows:
VA is now responsible for making appointments for Veterans under the PC3 and VCP.
TriWest Healthcare Alliance is still responsible for generating authorizations to providers, collecting medical documentation and paying claims.
Like before, providers should not administer care to a Veteran without an authorization; otherwise, they risk losing reimbursement.
Under the VCP, a Veteran still needs to call the number on the back of his or her Veterans Choice Card to confirm eligibility and initiate the appointing process.
To help Alaska providers better understand this new process, TriWest has compiled several Alaska-specific resources, including a training webinar. Please reference these resources below: