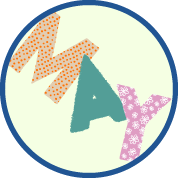 Provider Pulse
May 2019
Welcome to May!
Spring is in the air, flowers are blooming, the weather is warming. And the Veterans Choice Program (VCP) is ending. Technically, it's transitioning, but we want you to know all the details before the effective date of June 6, 2019. Also, the Department of Veterans Affairs (VA) is now responsible for collecting medical documentation, rather than TriWest. Keep reading to stay in-the-know!
In This Edition:
Veterans Choice Program Transitioning Out June 6, 2019
As Federal funding for the Department of Veterans Affairs (VA) Veterans Choice Program (VCP) ends, VA will no longer use VCP to furnish community care to Veterans. All community care will transition to the Patient-Centered Community Care (PC3) program effective June 6, 2019.
This does not mean that community care for our nation's Veterans ends. TriWest Healthcare Alliance will work closely with our community providers to transition all care to PC3.
During this transition period, the authorization and referral processes will change the most. VA no longer issues any new VCP referrals and TriWest cannot accept any new VCP referrals. These changes went into effect May 1.
VCP providers are now known as certified providers. Certified providers who want to continue treating Veterans through PC3 referrals and authorizations can continue to do so, but will need to become a contracted PC3 provider within one year from the date the certified provider initially accepts a referral and treats a patient as a certified provider.
Other Change Highlights
VCP referrals received via fax or any other methods will not be accepted by TriWest.
Referrals for formerly 40-mile distance eligible VCP Veterans must be initiated by the local VAMC.
Active VCP authorizations that extend beyond June 6, 2019, will automatically be converted to PC3 authorizations.
All episodes of care initiated under VCP that do not end on or before June 6 will be converted to PC3 authorizations.
Any VCP secondary authorization request /request for services (SAR/RFS) deemed necessary after June 6 will be processed on the converted PC3 authorization by the ordering VA Medical Center (VAMC).
Providers will be able to see both VCP and PC3 authorizations on the Provider website based on authorization number.
There will be no disruption to the processing of claims payments. TriWest's claims processor, WPS Military and Veterans Health (WPS MVH), will process VCP claims for authorized episodes of care received up to 180 days after June 6.
Providers with questions or inquiries after June 6 should call the PC3 Customer Service Line at 1-855-722-2838.
Join the Network
Remember, if you are a VCP certified provider and would like to continue serving our Veterans, you need to sign a network PC3 contract with TriWest to become a credentialed PC3 provider! Go to the Join Our Network page at www.triwest.com for more information or contact your local Network Subcontractor.
REMINDER! Medical Documents Now Go to VA (not TriWest)
If you haven't heard yet, VA now requires you to send your medical documents to the authorizing VA Medical Center (VAMC) instead of TriWest. This change went into effect May 1, 2019.
The authorizing VAMC is listed on the first page of your authorization letter from TriWest. You should be able to access contact information for the VAMC by checking your VA consult documentation. You may also refer to this web page from VA: https://www.va.gov/directory/guide/home.asp.
Be sure to submit your initial visit and end-of-episode-of-care records to the VAMC. This ensures coordination of care for Veterans.
There are three exceptions to this rule:
Unlisted CPT codes – When billing using unlisted CPT codes, submit medical or supporting documentation with your claim to TriWest's claims processor, WPS Military & Veterans Health (WPS MVH). Without documentation to substantiate the use of an unlisted code, the claim will deny.
Clinical quality review – TriWest may sometimes request your medical records to review clinical quality, such as for medical necessity. In these cases, submit medical documents to TriWest.
Secondary Authorization Requests (SAR) – This applies only to situations where TriWest schedules the appointment. In these cases, if you need to add additional services to an authorization or extend the timeframe of an existing authorization, you'll need to submit a SAR to TriWest. To show clinical need, you'll also need to include medical documentation with the SAR.
Medical Document Upload Feature on Provider Portal Disabled
Because of this change, TriWest has disabled the feature on its Provider Portal that allows providers to upload medical documentation. If you try to upload medical documents using the TriWest Provider Portal, you will receive an error message directing you to your authorizing VAMC.
Why the Change?
VA made a modification to TriWest's contract taking over the responsibility of collecting medical documentation. The contract modification went into effect May 1, 2019.
Providers will still have a grace period between now and June 30, 2019. Should you accidentally submit medical documents to TriWest during this time, TriWest will forward your documentation to the correct VAMC. However, starting July 1, 2019, TriWest will shred any medical documents it receives in error.
For more information on the medical documentation process and new requirements, sign up for the Medical Documentation Webinar, hosted by the TriWest Provider Education team.
Sending Non-Compliant Paper Claims? They Will Be Rejected
Going forward, TriWest and WPS Military & Veterans Health (WPS MVH) will only accept Medicare compliant CMS-1500 forms printed in OCR Red (J6983) or exact match ink. Non-compliant claims will be rejected.
Billing managers, take note! Downloaded or copied CMS1500 forms will be rejected starting in May 2019.
Colored or black-and-white copies do not accurately replicate the scale and OCR Red color of the form. This means the claims cannot be scanned cleanly, creating imaging errors and requiring a manual re-entry. Going forward, non-compliant or hand-written forms will reject out of TriWest's system. If rejected, you will not be able to see or track the status of a claim.
In order to be compliant, providers should purchase or use an original CMS-1500 form when submitting paper claims, as required by Medicare.
Next Steps If You Must Submit on Paper:
Stop using a downloaded or scanned copy of the CMS1500 form and purchase compliant claim forms. Visit the U.S. Government Bookstore website or check office supply stores to purchase compliant forms.
Submit paper claims to WPS MVH-VAPCCC, PO Box 7926, Madison, WI 53707-7926. Claims submitted to alternate addresses are no longer forwarded.
Use 10-point Courier font if possible. Do not handwrite, mix fonts, or use italics, script, percent signs or parentheses.
Get Going with Electronic Claims Submission!
TriWest partners with Availity®, a multi-payer portal that also allows providers to submit claims online. If your practice is not already set up with a clearinghouse, Availity is an excellent solution!
Availity offers a real-time engagement platform with unique solutions for providers:
Access payer-specific tools and training, including our Quick Reference Guides, under TriWest's dedicated Payer Space.
Submit claims electronically via Availity's Basic Clearinghouse at no charge to your practice!
Next Steps for Faster, Easier Claims:
Get registered with Availity and set up for electronic transactions – www.availity.com.
Enroll with WPS Health Solutions EDI – https://edi.wpsic.com/edir/home. This tells WPS MVH who you are submitting your electronic claims through. If you are enrolling with WPS EDI and cannot find your VA Region, simply use Region 3 for your information.
Register with EnrollHub® a CACH® Solution. WPS Health Solutions uses the EnrollHub data for electronic fund transfer (EFT) enrollment.
If you have been waiting to go electronic with your claims, the wait is over! Check out Availity's online tools, including their Express Entry option for faster and easier claims submission: www.availity.com.
Timely Claims Filing Deadline Returning – 120-Day Limit
Did you know the VA Community Care programs have timely filing limits for claims? The deadline for submitting claims for authorized care is 120 days from the date of service (DOS).
With the recent transitions and changes to programs, VA has allowed TriWest to waive this timeline for a period of time, but it will be reinstated for all claims as of June 24, 2019.
What Does this Mean for You?
If you have outstanding claims for services authorized by TriWest, please submit them as soon as possible, but no later than June 24. If you have submitted claims that are being appealed or resubmitted, please follow the timeframes defined in the Provider Handbook or the Provider Claims Quick Reference Guide.
For all claims with a DOS on or before Dec. 24, 2018, TriWest will enforce the 120-day timely filing requirement and deny claims that are submitted after June 24, 2019. Going forward, a 120-day time limit will apply.
For care authorized by Health Net Federal Services (HNFS), the claims submission deadline was March 26, 2019. TriWest cannot process or pay HNFS claims. For information on getting these claims paid, please view our article in the April 2019 edition of the Provider Pulse.
For care or services authorized directly by a VAMC, TriWest cannot process or pay these claims. Please submit these claims to the authorizing VAMC.
For an appeal on denied claims, providers have 90 days from the date of the remittance advice.
Claims denied for timely filing cannot be billed back to the Veteran or VA.
The sooner you submit your claims, the better! Submitting claims within the suggested 30-day timeframe helps VA monitor budget and utilization. It also reduces carrying costs for your practice and improves cash flow.
Submit Claims to WPS Military and Veterans Health (WPS MVH)
TriWest uses WPS MVH for all claims processing. Providers can submit claims either:
Electronically through your existing clearinghouse

Enroll for EDI and notify WPS Health Solutions of your clearinghouse
Enroll for electronic funds transfer (EFT) through EnrollHub® – a CAQH® Solution

Electronically through Availity® – providers can submit electronic claims via the Availity Basic Clearinghouse option at no charge to providers.

Providers must be registered with Availity.
Practices can submit for professional (CMS 1500) or facility (UB-04) type claims.

Via mail for printed claims to: WPS MVH-VAPC3, PO Box 7926, Madison, WI 53707-7926

Paper claims must be in compliance with Medicare criteria. No copied or handwritten claims will be accepted.
Learn more! Join us for a live interactive webinar or download and review our Provider Claims Quick Reference Guide.
PTSD Consultation Program

Are you a provider treating Veterans with post-traumatic stress disorder (PTSD)? You can get free training in Prolonged Exposure Therapy!
The PTSD Consultation Program at the National Center for PTSD has training opportunities for TriWest's mental health providers who treat Veterans. You can receive free, in-person training in Prolonged Exposure for PTSD along with other resources.
All VA authorizations align with an evidence-based approach for PTSD. So this training not only provides education on treating PTSD in Veterans, but also helps you understand the VA/Department of Defense Clinical Practice Guidelines. Their goal is to improve the care available to all Veterans with PTSD regardless of where they access services. VA experts can offer guidance on general issues that come up in the course of caring for Veterans – while still relying on your clinical understanding and management for actual determination of a Veteran's needs.
VA is eager to make evidence-based treatment for PTSD more available to Veterans, wherever they seek care. The National Center for PTSD conducts live training seminars in various locations throughout the U.S. with the next one happening in June in Helena, MT. Check out the calendar for more details and training near you! Visit https://www.ptsd.va.gov/professional/consult/trainings.asp for more details.
You can also reach the PTSD Consultation group by email: PTSDconsult@va.gov or by phone: (866) 948-7880.
Provider Handbook Updates
The following changes to the TriWest Provider Handbook will be published in June 2019:
The Veterans Choice Program will be ending on June 6, 2019 and transitioning into the Patient-Centered Community Care Program. Therefore, all Choice-specific provisions will be removed from the TriWest Provider Handbook.
The specifications of the new Urgent Care/Walk-In benefit under the VA Community Care programs will be added. The Urgent Care benefit will go live June 6, 2019.
The timely filing deadline for claims submission is changing to 120 days in the Provider Handbook wherever timely filing deadlines are mentioned.
Updated: 8/2/2022 3:33:50 PM