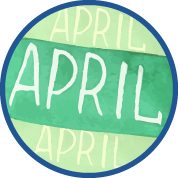 Provider Pulse
April 2019
Welcome to April
Spring is in the air, which also means change is coming. As you'll see below, starting May 1, 2019, all providers will be required to send medical documents to their authorizing Veterans Affairs Medical Centers (VAMC) instead of TriWest. Additionally, you'll see an article on handling unpaid Health Net claims, as well as several upcoming changes to the Provider Handbook. Keep reading to stay posted on the latest news!
In This Edition:
Where to Send Medical Documentation Changes May 1!
Starting May 1, 2019, the Department of Veterans Affairs (VA) will begin requiring providers to send medical documentation to their authorizing VA Medical Center (VAMC) instead of TriWest.
This change will affect providers in VA PC3 Regions 3, 5 and 6, which are TriWest's legacy regions. VA PC3 Regions 1, 2 and 4 are already sending their medical documents directly to VA. Providers can find their authorizing VAMC on the first page of their TriWest authorization letters.
After the May 1 deadline, any providers who try to upload medical documentation to the TriWest Provider Portal may find that function disabled.
Providers Have a 'Grace Period'
To help ease the transition, TriWest has agreed to a "grace period" between May 1 and June 30, 2019. During this time, TriWest will continue processing medical documentation it receives in error, but will soon stop accepting medical documents except when specifically requested for quality reviews.
Why the Change?
VA has made a modification to its contract with TriWest, taking over the responsibility of collecting medical documentation. The modification requires providers to submit their medical documents directly to their authorizing VAMCs.
Providers will still submit the same type of documentation to VA as they did when sending to TriWest: the initial appointment and summary of outpatient care and the inpatient final/discharge summary. Additionally, all deadlines for submission remain the same. The only aspect changing is where providers must send their documents.
More Information and Training Coming Soon
In the coming months, we'll let you know as more information becomes available about this change. TriWest Provider Education will be launching additional training and documents to help providers through this transition. So stay tuned!
Do You Still Have Unpaid Health Net Claims?
VA's contract with Health Net Federal Services (HNFS) ended on Sept. 30, 2018. This does not mean that HNFS has stopped paying claims for care authorized by HNFS. The deadline for initial claims submission just ended on March 26, 2019.
If you submitted claims to HNFS for authorized services, you can check the claims status via www.availity.com.
For any appeals, denials and adjustments, HNFS will continue to follow the established appeals process through Jan. 30, 2020.
For Additional Assistance on Claims
Call the HNFS provider customer line at 844-728-1914 for claims and authorization inquiries related to HNFS-authorized services. Or, visit HNFS's website at www.hnfs.com/go/VA.
To address outstanding claims for HNFS authorized services, follow this two-step process:

First, address claims and authorization inquiries related to HNFS directly with them. Call the HNFS provider customer line at 844-728-1914 or visit the HNFS website at www.hnfs.com/go/VA.
If you are unable to get resolution for outstanding claims after working with HNFS, contact the Veterans Health Administration (VHA) Office of Community Care, Provider Relations at ProviderExperience@va.gov; a VHA staff member will then be assigned to work with you and HNFS.
VA-Authorized Care
If your care was authorized by VA directly, please submit your claims directly to the VHA Office of Community Care for the authorizing VAMC.
Making It Easy for Veterans Needing Lab Work, X-Rays
In the VA community care programs, routine laboratory and X-ray services are included in most TriWest authorizations.
To help make this process easier for Veterans, you can remind them that they can take their authorization letter to a local laboratory or radiology facility instead of returning to the Veteran's authorizing VAMC.
This will help the Veteran, along with the VAMC that might not have those services available. In addition, if the Veteran forgets to bring their authorization letter to the local lab, you can make a copy of your authorization letter and send it with the Veteran.
Make sure to let the laboratory or radiology clinic know to bill TriWest and include the original authorization number on the claim. The Veteran is never responsible for these charges.
If YOU are the Lab or X-Ray Clinic
If you are the laboratory or X-ray clinic that receives an order for a Veteran under VA's community care programs, but no authorization number is attached, what should you do?
If you don't have an authorization number, always call the prescribing/referring provider and ask for it. Then, bill TriWest and include the authorization number on your claim.
For more information regarding laboratory and X-ray services, refer to the Laboratory Services Quick Reference Guide located on the Provider Portal.
Should You Bill TRICARE or TriWest?
TRICARE and TriWest: The names are similar, so how can YOU know who to bill?
If you don't understand the differences, you might bill the wrong entity and have trouble receiving payment. Here's the breakdown to help:
TRICARE
TRICARE is the nation's health care benefit for active duty Service members, National Guard/Reserve members, military retirees, and their families. TRICARE is a program under the U.S. Department of Defense and receives its funding through the defense budget. The key to remember for TRICARE is that it covers those who have retired from, or are currently serving in, our Armed Forces.
TriWest
TriWest Healthcare Alliance (that's us!) is a private company that VA contracts with to administer its community care programs. VA covers those who once served in the military, but have now either separated or retired from the military and become Veterans. VA does not cover family members; it covers only the Veteran.
Here's the key: If you have a TriWest authorization, bill TriWest. Do NOT bill TRICARE.
TriWest previously administered the TRICARE program for many years across the western U.S. However, in 2013, TriWest stopped administering TRICARE and now partners with VA to serve Veterans.
This means TriWest is no longer associated with TRICARE or the Department of Defense. Instead, TriWest solely administers the community care programs for Veterans.
Still need help understanding who to bill? Sign up for one of our Billing Processes and Procedures webinars, conducted by our Provider Education team.
BEHAVIORAL HEALTH: Supporting Veterans' Counseling
Many of our brave men and women–our Veterans–find it challenging to transition back to civilian life. And these challenges don't impact just one aspect of life, but touch their family, friends, work and health.
These hidden wounds are a challenge for many counselors. VA and TriWest recognize this and want to help meet these challenges with the best tools and support – both for providers and for Veterans. As a behavioral health provider, you have a wide range of additional tools available and they are at NO CHARGE to you. These include continuing educational offerings, clinical consult support, suicide prevention tools and other specialized training that targets the unique needs of Veterans.
How Rocky Mountain MIRECC Can Support Your Work
The Rocky Mountain Mental Illness Research, Education & Clinical Center (MIRECC) for Suicide Prevention is one of several VA MIRECCs across the country and is a national resource available for all providers.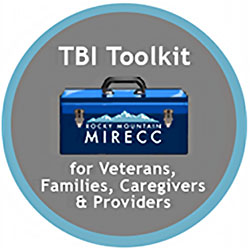 MIRECC serves Veterans and behavioral health providers with virtual and print resources. Two examples include:
Therapeutic Risk Management of the Suicidal Patient. This resource helps facilitate a healthy therapeutic relationship, both protecting clinicians and promoting an open, collaborative, therapeutic process. There is a risk stratification tool available virtually and as free-to-order laminated tools.
The Online Traumatic Brain Injury (TBI) toolkit provides support for clinicians addressing the needs of individuals with a history of TBI and co-occurring mental health conditions.
MIRECC also offers resources for families dealing with a suicide attempt and substance abuse after a traumatic brain injury.
Additional Key Resources
TriWest and VA strongly encourage providers to get additional training and help for working with Veterans. These resources are at NO CHARGE to our providers!
VHA Train – a comprehensive catalog from the Public Health Foundation and supported by VA – www.train.org
PsychArmor Institute – a national nonprofit that provides online education at no charge to providers. Many of the courses offer continuing education units. Visit https://psycharmor.org
PTSD Consultation Program – a VA sponsored consultation and education organization. Visit www.ptsd.va.gov/consult. You can also reach them by:
Attention Arizona Providers!
The 10th Annual Statewide Symposium in Support of Service members, Veterans and their families is happening this month – April 17 and 18! Organized by the Arizona Coalition for Military Families, this is the only statewide conference that unites military, government and community organizations in evaluating the needs for active duty Service members, Veterans and their families.
For more information – please visit the Symposium web page to view the agenda, breakout sessions and more.
You can also get connected with other Arizona resources for Veterans and providers – Visit https://beconnectedaz.org/ to learn more about Arizona-focused resources or request BeConnected materials.
Symposium content provided by the Arizona Coalition of Military Families and the listed session presenters and/or facilitators and not by TriWest Healthcare Alliance or the U.S. Department of Veterans Affairs. This communication does not constitute an endorsement by TriWest or VA of any views expressed by third parties presenting at the event.
Provider Handbook Updates
The following changes to the TriWest Provider Handbook will be published in May 2019:
Page 7 under "Provider Responsibilities" and Page 10 under "Access to Care Standards" – the wait-time limit for Veterans once they've arrived at their scheduled appointment will be extended from 20 minutes to 30 minutes. This means that once Veterans arrive at the provider's office, VA requires they wait no more than 30 minutes from their scheduled appointment time.
Page 11 under "Secondary Authorization Requests (SAR)" – the term "Request for Services (RFS)" will be added to align with VA's terminology. Some providers will continue submitting SARs to TriWest, while other providers will submit an RFS directly to the authorizing VAMC.
Page 13 under "Submitting Claims and Medical Documentation" and "Medical Documentation Requirements" – the process for submitting medical documentation will be revised to reflect VA's contract modification. Starting May 1, 2019, providers should begin submitting medical documents directly to their authorizing VAMCs instead of TriWest.
Updated: 8/2/2022 3:33:40 PM