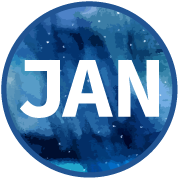 Provider Pulse
January 2020
Happy New Year!
Welcome to 2020. We start out this New Year with two important articles that offer some insight into making sure your practice can properly handle scheduling of an appointment as well as when to expect your 1099 tax forms. More articles will be coming next month as we shift to the implementation of the next generation of the Department of Veterans Affairs' (VA) community care program with the – Community Care Network (CCN).
In This Edition:
Make Sure You Can Provide the Services Requested
There have been occasions in the past when a provider's office staff scheduled an appointment to see a Veteran, but didn't properly review the patient's medial documentation that was faxed to them. They later discover that the office can't perform the required services at the first appointment which leads to angry or frustrated Veterans.
Here are two examples:
Example 1: Often occurs with a specialist like an orthopedic provider with care requests specific to an area of the body (e.g., shoulder, knee, or hip). A referral package was faxed to the provider's office. The documents indicate the Veteran needs an evaluation and potential surgery for the shoulder. Office staff accepts the referral and provides an initial appointment date to the Veteran. The Veteran comes for evaluation only to find out the provider doesn't perform surgery on shoulders and, instead, will need to refer the Veteran to a different orthopedic provider with that expertise.
Example 2: Often occurs with self-appointing by the Veteran. The Veteran calls to schedule an appointment with a preferred eye care provider. The Veteran informs TriWest of the appointing information which generates an authorization letter to the provider's office. The authorization letter indicates VA was approving a retinal specialist evaluation. The Veteran shows up for his or her appointment only to find out his or her favorite provider can't provide the retinal specialty care needed. The Veteran has to start over trying to find an appointment with an appropriate retinal provider which causes a delay in care.
It is important to understand that your office staff should review the documentation provided in the authorization letter when it arrives to be sure needed information is included and that you can deliver the requested services. It is the provider's responsibility to determine if the required services can be provided, and to not accept referrals for care that cannot be delivered. If you can't provide the service requested, you should notify TriWest as soon as possible so TriWest can find another provider for the Veteran and avoid delays in delivering needed care.
When to Expect Your 1099 Form in 2020
A 1099 Form reports income from self-employment earnings, interest and dividends, government payments, and more. Form 1099 is a tax form similar to a Form W-2 that you use to file taxes.
WPS Military and Veteran Health (WPS MVH) is TriWest Healthcare Alliance's claims processor and as such, WPS MVH is responsible for sending you the Form 1099 by Jan. 31, 2020.
If you haven't received your Form 1099, please wait until February 1 to contact WPS MVH or TriWest. If you call before February 1, you will automatically be directed to check back after that date.
Here is the process if you need a new Form 1099 or you are disputing the amount on your 1099:
If you never received a Form 1099 or you need a new 1099 with corrected information, fax a W-9 with the information listed below. Also include the 1099 if applicable:

Fax Number: (866) 589-7693
Attention: New 1099 Needed

The W-9 needs to include the following:

Line 1 - name as being reported to the IRS
Line 2 - Group Name (DBA name) or Disregarded Entity name/Tax Identification Number (TIN); when applicable (if same as Line 1 can be blank)
Line 3 - appropriate federal tax classification
Line 4 - Exemption Codes; when applicable
Lines 5 and 6 - Address where annual tax 1099 statement should be sent
Part I - TIN. Either a Social Security Number (SSN) or an Employer Identification Number (EIN) can be used, but cannot use both
Part II - Must be signed and dated including day, month and year (format does not matter)
TriWest will update the information needed and resend a corrected Form 1099 to you.
Provider Handbook Updates
There are no updates planned for the Provider Handbook in February 2020.
Updated: 7/12/2022 9:59:26 AM