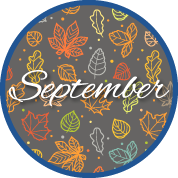 Provider Pulse
September 2019
Welcome to September!
Who's ready for cooler weather? We can't wait to cool down, but we're always here to help you get questions answered about important topics like the Department of Veterans Affairs (VA) Community Care programs, and to offer tips on how to get your authorization requests approved.
In This Edition:
3 Ways to Help Your Authorization Request Get Approved
If you need to request additional services or extend an authorization, you might be preparing to submit a Secondary Authorization Request (SAR) to TriWest, or a Request for Services (RFS) to the authorizing VA Medical Center (VAMC).
Did you know there are three things you can do to help increase the likelihood of getting the request approved?
1) Review the SAR/RFS Matrix Tool and make sure you're sending the additional care request to the right place. Not all authorization requests are equal. Where you send the SAR or RFS depends on who appointed the Veteran to your office:
If TriWest appointed, send a SAR to TriWest.
If VA appointed, send a RFS to the VAMC.
If you're not sure where to send your SAR or RFS, use TriWest's SAR/RFS Matrix Tool to determine where your documents should go.
2) Include appropriate medical documentation to support the clinical justification for your request. If you send a SAR or RFS without any supporting medical documentation, your request will most likely be denied. TriWest and VA need to understand the WHY of your request. Medical documentation proves the clinical need for additional services or continuation of care.
3) Check the "code range" section of your authorization letter and don't send a SAR or RFS for services already listed. Both TriWest and VA have received numerous SARs and RFSs requesting services that are already authorized. To avoid this unnecessary administrative burden on your practice, review the "code range" section of your authorization letter before sending a SAR or RFS.
The "code range" section lists ranges of CPT codes that have been pre-authorized. For example, instead of listing codes 1112, 1120, 1130, and 1140, the authorization letter may say, "1112-1140." All codes within these "ranges" are covered, which means you do NOT need to send a SAR or RFS. How easy is that?
If you'd like more information on how the SAR/RFS process works, please review our SAR/RFS Quick Reference Guide, available on the TriWest Provider Portal at www.triwest.com/provider.
Get Your Questions Answered! Register for an Onboarding Webinar
Are you struggling with understanding how the VA referral process works, where to submit claims, or what VA requires for medical documentation?
If so, register for a TriWest onboarding webinar! The webinars are conducted live by our Provider Education Team, whose members answer your questions in real-time.
The webinars are meant to help you walk through the processes and procedures of VA Community Care programs, allowing you to provide seamless care to your Veteran patients. Covered topics include appointing and authorizations, urgent care and emergency room care, medication and durable medical equipment (DME), medical documentation, billing, and more.
It's easy to register:
Go to Availity at www.availity.com (if you don't have an existing Availity account, sign up. It's free).
Navigate to the TriWest Payer Space.
Click the TriWest Learning Center.
Find the webinar(s) you're interested in, and sign up.
Find Contact Information for Your Local VA Medical Center
Need to find your VA Medical Center's (VAMC) fax number for medical document submission? Not sure which number to call to reach your local VA Community Care office?
We have good news! VA recently supplied TriWest with a full contact list of its VAMCs around the country. Information includes fax numbers, phone numbers, and many email addresses.
Find the full VAMC contact list on the TriWest website at: http://www.triwest.com/vamc-contacts.
Provider Handbook Updates
There are no updates planned for the Provider Handbook in October 2019.
Updated: 8/2/2022 3:34:17 PM