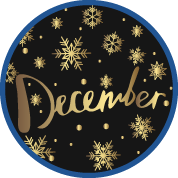 Provider Pulse
December 2019
Welcome to December!
We've finally reached the end of the year, as well as the end of the decade. As we prepare to enter the holiday season, TriWest has some new claims rules to share with you, as well as a reminder for providers in the new Community Care Network (CCN) Regions 1-3, where Optum is transitioning in to administer the Department of Veterans Affairs (VA) community care program. We hope you have a wonderful holiday season and look forward to catching up with you again as we head into a new decade!
New Claims Rules for Billing TriWest
As TriWest prepares to transition from the Patient-Centered Community Care Program (PC3) to the new CCN contract under VA, it will begin making changes to claims payments.
Starting Jan. 1, 2020, TriWest will begin denying claims for any services NOT included in the CPT code section of all Standardized Episode of Care (SEOC) authorizations. The only exceptions to this are ancillary services (such as routine labs, radiology, or anesthesia codes) and J codes, which are already covered as part of all TriWest authorizations.
Currently if a provider bills for a CPT code that's not included on the SEOC authorization (other than for routine labs, radiology, anesthesia and J codes), TriWest's systems rules generally allow payment for that code. However, under the upcoming CCN contract, this practice will no longer be allowed.
Where to Find the CPT Code Section on Your Authorization
The CPT code section of an SEOC authorization is listed after the narrative section. It looks like the following example (with specific CPT codes varying, depending on the type of care authorized):

If a provider needs to bill for a CPT code that's not listed in this section, the provider needs to submit a Request for Service (RFS) form. Information on how to submit a RFS is available in our RFS Process Quick Reference Guide.
TriWest will implement this new process in January 2020. If you have questions, please call the dedicated TriWest Claims Customer Service number at 1-866-651-4977.
Providers May Render TriWest-Authorized Care while Joining Optum Network
If you're a provider in VA CCN Regions 1, 2, or 3 and you're transitioning to Optum for the new CCN contract, you can still accept TriWest authorizations during any overlap period and bill for those services.
Even if you signed a contract to join Optum's network, you may still continue care for an authorization that TriWest sent you. These authorizations are meant to ensure Veterans who need treatment in the community can continue the episode of care while you contract with Optum and transition to its CCN network.
If you receive a TriWest authorization to treat a Veteran, please provide the care, then bill TriWest for your services through WPS Military and Veterans Health (WPS MVH). Even if you joined the Optum network, TriWest will still pay for services that we authorized.
*Review a map of the new CCN Regions on VA's website.
REMEMBER! CMS Fee Schedule Changing in 2020
Every year, the Centers for Medicare and Medicaid Services (CMS) updates its rates, and 2020 is no exception.
In January 2020, CMS will change its Physician Fee Schedule for the year. You can read more about the CMS changes by visiting the CMS website.
Acupuncturists: 8 Criteria to Include in All Medical Documentation
If you're an acupuncturist treating a Veteran, did you know VA uses your medical documentation as evidence that your patient needs more care?
This is why ensuring your medical documentation is complete and thorough is so important. In order to provide effective information to VA when making a request for additional care through use of a RFS, include these eight criteria in your medical documentation every time:
Date of treatment
Specific treatment
Total treatment time
Response to treatment
Reassessment of progress
Progress toward goals
Barriers
Name and credentials
Of these eight criteria, providers in the TriWest network are most commonly forgetting to include these three important items:
Reassessment of progress
Progress towards goals
Barriers to improvement
These items speak heavily toward the need for additional care. If VA is unable to verify that clinical need, it is unlikely to approve additional care.
A Final Note on Needles
TriWest reminds our network acupuncturists to please remember to remove all needles from patients after completing a session. Through TriWest's Clinical Quality Management, Complaints, and Grievances processes, several Veterans have reported leaving a treatment site and later finding one or more needles that were not removed by the practitioner.
Thank you for partnering with us to help care for our nation's Veterans!
Home Health Agencies: New Billing Method in 2020
Starting Jan. 1, 2020, VA will require TriWest to align with Medicare's new reimbursement model for home health agencies known as Patient-Driven Groupings Model (PDGM).
Currently, TriWest reimburses skilled home health care using the Medicare PPS methodology, but that will be updated to the new PDGM in 2020.
How will this affect providers? Home health agencies will now have to bill TriWest for every 30-day episode, rather than every 60-day episode. However, all other claims processes remain the same. Home health agencies will still complete and submit an OASIS and follow the same process for billing TriWest.
What is PDGM?
"It's a new payment model that relies more heavily on clinical and other patient-specific characteristics," says TriWest Director of Medical Operations Bart Blaylock, RN, CCM.
PDGM places home health periods of care into payment categories, and eliminates the use of therapy-service thresholds. In other words, the number of therapy visits (e.g., speech therapy, physical therapy, occupational therapy) is no longer a primary contributor for payment.
The new PDGM payment model looks at five main variables:
Admission source (how the patient was referred to the agency)
Timing of care
Clinical grouping (i.e., the type of care, such as whether it's neurological, wounds, behavioral health, etc.)
Veteran's functional impairment level
Adjustment for consideration of Veteran's co-morbid conditions
What Does this Mean for Billing?
As mentioned above, the primary change for providers is billing TriWest every 30 days, rather than every 60 days. Home health agencies will still complete an OASIS, although Medicare may change the form. Providers should be on the lookout for possible changes.
Additionally, providers may rest assured that VA will NOT require TriWest to begin enforcing "skilling criteria" (such as homebound status or face-to-face documentation); that will remain status quo.
For more information on the home health process, read the Home Health Care Quick Reference Guide.
Provider Handbook Updates
The following updates are planned for the Provider Handbook in January 2020:
Page 10, under "Authorization Letters" – Additional language regarding CPT codes listed on SEOC authorization letters: Starting Jan. 1, 2020, TriWest will begin denying claims for any services NOT included in the CPT code section of all SEOC authorizations. The only exceptions are ancillary services (such as routine labs, radiology, or anesthesia) and J codes, which are already covered as part of all TriWest authorizations.
Page 10, under "Authorization Letters" – Additional language regarding authorization grace periods and extensions: Under the new CCN contract, VA will only allow TriWest latitude to extend authorization letters for seven days, rather than the current 60 days. Therefore, TriWest will begin implementing this new timeframe for authorization letters.
Updated: 8/2/2022 3:34:35 PM