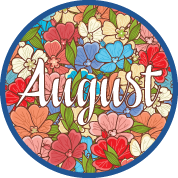 Provider Pulse
August 2019
Welcome to August!
We're pleased to share that TriWest was recently awarded the CCN Region 4 contract to continue serving Veterans for this next generation of VA contracts. We also have information to share about the transition to CCN in Region 1, as well as some tidbits on urgent care medication.
TriWest Awarded Next Generation of VA Contracts
On August 6, 2019, the U.S. Department of Veterans Affairs (VA) awarded TriWest Healthcare Alliance a contract to administer VA's Community Care Network (CCN) for the 13-state Region 4 territory.
TriWest to Assist with VA Transition to CCN in Region 1
As VA begins its shift from the Patient-Centered Community Care Program (PC3) to the Community Care Network (CCN) across the country, Optum Public Sector Solutions, Inc. began its coverage responsibilities in Region 1 on July 29, 2019 at designated sites.
During this time, TriWest Healthcare Alliance will continue to manage its network throughout the entire nation to support Veteran and provider care coordination until CCN is fully implemented. TriWest will work with Optum, the Region 1 CCN contractor, to ensure a smooth transition for providers and Veterans.
TriWest will assist VA for a 30-day overlap period for each VA Medical Center (VAMC) as Optum takes over responsibility in CCN Region 1. The transition schedule from PC3 to CCN is based upon VAMC catchment areas.
What Does This Mean for Providers?
There will be times when both TriWest and Optum will be supporting VAMCs. It is possible that providers will receive an authorization from VA, TriWest, or Optum. Providers should bill whichever entity sent them the authorization.
Authorizations
Providers need to confirm the source of any authorization they receive for Veteran care prior to billing the appropriate entity.
Urgent Care/Retail Location Benefit
The Urgent Care/Retail Location benefit responsibilities will transition to Optum throughout Region 1 beginning Nov. 1, 2019. There will be no 30-day overlap transition period with the Urgent Care/Retail Location benefit. This encompasses both urgent care and urgent pharmacy prescription fills.
Information Available
More information regarding the Region 1 CCN network can be found at https://vacommunitycare.com, or you can contact Optum's CCN Provider Services Department at 1-888-901-7407.
Visit the TriWest CCN transition page at www.triwest.com/providertransitioninformation for more information regarding this transition period and CCN.
Where Do You Send Authorization Requests to Continue Care?
With the recent changes under VA's MISSION Act of 2018, some providers are confused about where to send authorization requests to continue or expand care. Until CCN is implemented, the following is our best guidance.
All initial authorizations must come from TriWest Healthcare Alliance after either VA or TriWest has appointed a Veteran. However, if that authorization needs to be extended, or additional services added, the provider will need to submit an authorization request (Secondary Authorization Request [SAR]/Request for Services [RFS]).
Where to Send Additional Authorization Requests
Providers should send their additional authorization requests to the entity that did the appointing – either TriWest or VA.
If VA did the appointing – the provider should submit a RFS to the authorizing VA Medical Center (VAMC) to continue care.
If TriWest did the appointing – the provider should submit a SAR to TriWest. SAR forms are available on the TriWest Provider Portal at www.triwest.com/provider.
Providers may look up whether TriWest or VA is responsible for appointing in their area by reviewing the VAMC Lookup Matrix Tool on the Provider Portal.
Urgent Care Eligibility Check Linked to Medication Approval
Did you know that urgent care and retail location clinics must call to verify a Veteran's eligibility in order for urgent medications to be filled at network pharmacies without delays?
This is why, before an urgent care center treats a Veteran, its office staff should always call to confirm the Veteran's eligibility at 1-833-4VETNOW (1-833-483-8669). This call not only confirms Veteran eligibility for the benefit, but creates a pharmacy alert that a medication associated with the urgent care visit may be coming. If the urgent care clinic fails to make that call, the Veteran's medication may be delayed or denied.
The Eligibility Check
Calling to check a Veteran's eligibility should always be the first step an urgent care or retail location clinic makes after collecting the Veteran's name, Social Security Number (SSN), date of birth, and home address. If the Veteran isn't eligible, the provider's claims may be denied.
When clinic staff calls 1-833-4VETNOW, the automated phone system will request the Veteran's date of birth and the last four digits of his or her SSN. If eligibility is confirmed, the phone system relays this information to ExpressScripts, the company TriWest partners with to develop a network of community pharmacies.
Need More Information on Urgent Care?
Great! We have a couple of places you can go:
Changes to Codes on Your Authorization Letters
Several Standardized Episodes of Care (SEOC) authorization letters have changed how they display approved CPT codes.
The affected SEOCs now list ranges of codes, rather than individual codes. This allows authorizations to include a wider range of approved services for each episode of care.
With this change, you have likely seen some differences in your authorization letters. For example, instead of listing codes 1112, 1120, 1130, and 1140, the authorization letter may simply say "1112-1140."
Please be assured that all codes within the listed ranges on your authorization letter are covered and billable. You can always check if a specific code is covered by visiting www.triwest.com/provider/authorization-codes.
ASCs! Are You Submitting Claims on the Right Form?
If you're an ambulatory surgical center (ASC), did you know billing on the wrong form will result in a claim denial?
ASC claims need to be billed on an HCFA form.
Unfortunately, some ASCs bill TriWest using a UB form. TriWest cannot process ASC claims billed on a UB form, resulting in a claim denial.
If you're an ASC, the next time you submit your claim to WPS Military and Veterans Health (TriWest's claims processor), make sure you're using a HCFA form!
Provider Handbook Updates
The following changes will be published to the Provider Handbook in September 2019:
NEW! VA-required training for providers – Starting Sept. 4, 2019, all TriWest network providers will be required to take a VA-developed and mandated training course on military and Veteran culture. Additionally, prescribers of opioid-based medications will have to take a second course on opioid prescriptions. Existing providers will have 180 days from Sept. 4, 2019, to complete these trainings, or they will be removed from the TriWest network. New providers who join the TriWest network after Sept. 4, 2019, will have 180 days from the effective date of their signed and executed contract to complete the trainings. Providers who have adequate training and/or experience in these areas must attest to meeting opt-out criteria, and opt-out of the trainings within the 180-day time limit. Providers will be offered Continuing Education credit for completing the training. More information will be published and distributed once the trainings are live and available.
Medication and DME section on page 12 – The medication fulfillment process will be updated to incorporate urgent care medications. The section will also be changed to more accurately reflect how the pharmacy process works among pre-authorized visits, medication needed immediately or in emergency room settings, and medication prescribed during an urgent care visit. Providers may view this information currently at www.triwest.com/provider-pharmacy.
We would like to point out one additional change that was made during August's Provider Handbook update, which is available online by clicking here:
Page 16, under "VA-Specific Requirements for Certain Services and Professionals – Applicable to the PC3 Program" – the following sections were added:

Facilities performing cardiac surgery shall report to the Society for Thoracic Surgery (STS) National Adult Cardiac Surgery Database and annually submit the Executive Summary in .PDF format to TriWest.
Facilities performing cardiac catheterizations and/or percutaneous coronary interventions shall participate in the National Cardiovascular Data Registry (NCDR) Cath PCI Registry and annually submit the Executive Summary in .PDF format to TriWest.
Facilities implanting cardioverter defibrillators (ICDs) shall participate in the NCDR ICD Registry and annually submit the Executive Summary to TriWest.
Updated: 8/2/2022 3:34:10 PM