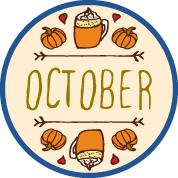 Provider Pulse
October 2018
Welcome to October
Pumpkins and candy and tricks, oh my! As we move into the month of Halloween, we have some treats for you. The biggest announcement? TriWest signed a contract extension with the Department of Veterans Affairs (VA) to continue our work administering VA's community care programs! More on that below. We also have some hacks on avoiding issues when uploading medical documentation, and you can now submit TriWest claims through Availity. Read up!
TriWest Signs Contract Extension with VA
As you may have heard, TriWest's initial five-year contract with VA was scheduled to expire on Sept. 30, 2018. However, TriWest signed a one-year extension with VA, allowing us to continue administering the VA community care programs.
Additionally, Health Net Federal Services discontinued its work alongside VA in the eastern and northern parts of the United States effective Sept. 30, 2018. Therefore, VA asked TriWest for support in administration of the Patient-Centered Community Care (PC3) Program and Veterans Choice Program (VCP) across the entire nation.
The purpose of this national expansion is to support VA in PC3 and VCP during its transition to the future Community Care Networks.
What Does This Contract Extension Mean?
VA wants us to continue our work under PC3 and VCP.
Providers in current TriWest territories will continue to seamlessly receive authorizations from TriWest. They may also continue billing TriWest (WPS-MVH) for authorized services rendered to Veterans through PC3 and VCP.
The network rollout for community health care delivery in the areas previously covered by Health Net will be staggered. The first Veterans Integrated Service Network (VISN) will roll out in early December.
The next wave of rollouts will be in early January 2019, and the final rollout to begin health care delivery will be at the end of January.
This contract extension will serve as a bridge into the next generation of VA community care contracts known as Community Care Network (CCN).
More information about the TriWest expansion will be communicated in the coming weeks. Thank you for your patience during this transition!
You Can Now Submit TriWest Claims through Availity!
TriWest is pleased to announce that providers can now submit claims electronically through the Availity portal!
Getting paid just got easier. Providers billing for Choice and PC3 can now submit claims via Availity's Basic Clearinghouse option. This is at no additional charge to the provider.
Availity offers a real-time engagement platform with unique solutions for providers:
Provider data management – a single location where you can update your practice information for all Availity payers
Payer-specific tools and training, including our Quick Reference Guides, are available under TriWest's dedicated Payer Space
AND you can submit claims electronically without additional charge!
Next Steps for Faster, Easier Claims:
Get registered with Availity and set up for electronic transactions – www.availity.com. This allows you to submit claims to any of your payers/plans who are partnered with Availity.
To submit electronic claims to WPS-MVH, you must also enroll with the WPS EDI enrollment site – https://edi.wpsic.com/edir/home.

Use Availity's Trading Partner ID of 70000 when enrolling with WPS-MVH.
You can enroll for EDI (electronic claims) and EFT (electronic payment), but ERAs (electronic remittance advice) are not yet available.
Be sure to enroll for EACH type of transaction for EACH Region you practice in. This may include Region 3, 5A, 5B and 6.
To find the Region or Regions you practice in, take a look at the WPS Clearinghouse Look Up tool located on TriWest's Provider Billing page.
If you are new to electronic claims, you can view TriWest's Electronic Transactions Enrollment overview on Vimeo.

When submitting claims via Availity, just choose the Region you are billing from in the "Payer" dropdown field. You can choose from VA Patient-Centered Community Care Region 3, 5A, 5B, or 6.
Hundreds of Payers
With the Availity Basic Clearinghouse option you can submit claims to hundreds of payers including TriWest (WPS-MVH). Take a look at their payer listings and access levels at https://www.availity.com/resources/payer-lists.
Express Entry Options
The Availity Express Entry option eliminates repetitive keystroke, which also simplifies your submission process.
TriWest and WPS-MVH encourage you to submit electronic claims. However, if you do submit paper claims, please only use Medicare-compliant CMS-1500 forms. Non-compliant claims may reject or cause payment errors. Paper claims submitted to older addresses will no longer forward to P.O. Box 7926, Madison, WI 53707-7926.
Trouble Uploading Medical Documentation? Try These 5 Tips!
By now, you probably know that VA requires all providers to submit medical documentation to TriWest for coordination of care. The best way to send those documents is by uploading them to the TriWest Provider Portal at www.triwest.com/provider.
But, what if you're having trouble with the upload? Before throwing in the towel from frustration, try these five hacks from TriWest Medical Management Team Lead Joshua Marquis:
Avoid scanning when possible.

Instead, download electronic charts directly to your system before uploading them to the TriWest Provider Portal.

When scanning, use a lower resolution and choose "black and white" options.

If you are scanning paper documents into your system before uploading them to the TriWest Provider Portal, make sure to use a lower resolution. Also choose black and white instead of the color option on your scanner. Changing these options will differ by machine, but generally can be found in the "settings."

Optimize or reduce your PDF's overall size.

Depending on what type of PDF reader you use (e.g. Adobe), you may have the option to save your PDF in an "Optimized" format. Or, you may be able to reduce its overall size. Please refer to the "help" section of your PDF reader for instructions on how to do this.

Avoid unnecessary images.

Try to avoid unnecessary images in your medical documentation files. For the images you need to include, reduce their dimensions and quality. You can also include them in black and white instead of color.

Create multiple files.

As a point of reference: a downloaded file of about 150 pages of text (no images) is usually around 5MB. This can be uploaded via the TriWest Provider Portal. However, if you are uploading larger documents, such as hospital admission records, split them into multiple files.
AND REMEMBER! Never submit your medical documentation with your claims. If you cannot upload your medical documents after trying these tips, fax them to TriWest at 1-866-259-0311.
Always Prescribe Medicine Using VA National Formulary
Are you treating a Veteran who needs medication? VA requires you to prescribe in accordance with the VA National Formulary.
What is the VA National Formulary?
According to the VHA Handbook, VA drug formularies date back to the 1950s. They existed to help in the management of pharmacotherapy. However, in 1996, VA began combining the various formularies into one and called it the VA National Formulary.
As VA states in its VHA Handbook, "The new formulary process enables VA to focus on the goals of improved patient safety, appropriate drug use, improved access to pharmaceuticals, promotion of a uniform pharmacy benefit, and reduction in the acquisition cost of drugs when feasible."
Prescribing Medicine
So what does it mean when you—a provider—need to prescribe a medication in accordance with the VA National Formulary? Basically, make sure the drug is listed in the formulary.
You can find the most recent National Formulary at this link: https://www.pbm.va.gov/PBM/nationalformulary.asp.
After writing the prescription during an authorized visit, fax the prescription AND authorization to your local VA Pharmacy. The Veteran may then pick up the medicine from the VA Pharmacy, or have it mailed through the VA Mail Order Pharmacy.
For more information on the medication process, please visit www.triwest.com/provider-pharmacy.
Customer Service Week: Why TriWest is Grateful to YOU!
Oct. 1 – 5 this year was Customer Service Week, and here at TriWest, we are grateful to YOU for your partnership in proudly caring for our nation's Veterans.
As one way to show it, we launched our Proudly Caring campaign last month. The Proudly Caring campaign offers you website badges and printable window signs that tell your local community you've joined the mission to proudly care for Veterans. Download your website badge or printable window sign at www.triwest.com/proudlycaring.
We Couldn't Serve Veterans Without You
TriWest was founded in 1996 with the sole mission of serving those who serve our country. We originally administered the TRICARE program, doing Whatever It Takes to care for those who actively served in the United States military and their families.
In 2013, our mission evolved when we stopped administering TRICARE and instead partnered with VA to serve U.S. Veterans. Since then, our mission has been to provide the timely and quality health care that our nation's heroes earned and deserve.
Here's the bottom line: we couldn't do this without YOU.
As a community provider, you are the foundation to this important work. You step in and step up whenever VA is unable to meet the needs of the Veterans it serves. You provide care, administer medication, perform surgeries and save lives.
What you do is vital not only to TriWest, but to our nation as a whole. Thank you for YOUR service. We salute you.
Upcoming Provider Handbook Changes
As of September 2018, TriWest began listing all upcoming material changes to the Provider Handbook in this section of the Provider Pulse.
No material changes are planned for November 2018.
Updated: 8/2/2022 3:35:59 PM