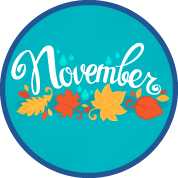 Provider Pulse
November 2018
Welcome to November
What are you thankful for this year? Here at TriWest, we hope to add one more thing to your list: we've increased the file upload size for medical documentation to a whopping 25MB! This should make your medical documentation submission so much smoother. Make sure to read more about that, and a few other important updates, below!
In This Edition:
Are VA Doctor Signatures Needed on Referrals for Veterans?
If your hospital or clinic thinks it needs a Department of Veterans Affairs (VA) doctor signature on referrals for Veterans–guess what? It doesn't!
That's right. In order to accept referrals from VA and TriWest, you do NOT need a signature from a VA doctor.
What about Medicare Guidelines?
It's true that some VA guidelines contrast with Medicare guidelines. Many hospitals may face confusion due to any differences.
However, even though Medicare requires a doctor signature, VA does not. If you accept a VA referral without a doctor signature, you may still bill TriWest for authorized services and receive payment.
So the next time you receive a referral for a Veteran without a VA doctor signature, don't toss it! You can still treat that Veteran, bill TriWest, and move forward.
Medical Document Upload File Size Increased to 25MB!
Have you had problems uploading medical documents to the TriWest Provider Portal because your files were too large?
Your troubles are officially over! TriWest recently increased the file size that our secure Provider Portal can handle. The result is you can now upload medical documents as big as 25MB.
Documents Too Big?
There are many reasons document file sizes may be too large:
They include images.
They are exceedingly long.
They are in color.
You can reduce file size by removing unnecessary images, converting files to black-and-white, and breaking up longer files into smaller ones.
However, with the new upload size now 25MB, you have more wiggle room. It's super easy to upload your files to the TriWest Provider Portal!
How to Upload Your Medical Documentation
Sign into your secure account at www.triwest.com/provider. If you haven't registered yet, do so now!
Select "Attach Medical Documentation" from the secure portal homepage.
Look up the Veteran's authorization number in the system.
Select "Attach/View" next to the authorization.
Upload your documents and submit!
If you need more training on what to upload or when documents are due, please sign up for one of our live, interactive Medical Documentation Webinars!
Is TriWest the Same as TRICARE?
The names are similar, but TriWest and TRICARE are NOT the same. If you bill the wrong one, your claim will most likely be denied.
Here's the key: never bill TRICARE for a TriWest authorization. Below is the breakdown of the two entities, so you can understand the difference.
What is TRICARE?
TRICARE is the Federal program to provide health care benefits to active duty and retired Service members and their families. This means TRICARE covers those currently serving in the United States military. It also covers National Guard/Reserve members, their families, and military retirees. TRICARE receives its funding through the Department of Defense.
Although TRICARE is a government-run program, some private companies (such as HealthNet and Humana) are responsible for administering it. However, TriWest has nothing to do with TRICARE.
What is TriWest?
TriWest is a private company that partners with VA to administer its community care programs to military Veterans. Specifically, these programs are the Patient-Centered Community Care (PC3) and Veterans Choice programs (VCP or Choice).
PC3 and Choice allow military Veterans to receive health care in their communities when their local VA Medical Centers (VAMC) are unable to provide the care they need, wait times are excessive, or the Veteran lives too far from the nearest VA medical facility. TriWest is responsible for administering these programs across the country.
Many years ago, TriWest did administer the TRICARE program. However, in 2013, TriWest stopped administering the TRICARE contract and instead, partnered with VA to serve Veterans.
Never Bill TRICARE for a TriWest Authorization!
Because TriWest and TRICARE are two different entities, never bill TRICARE for a TriWest authorization. If you bill the wrong place, your claim will most likely be denied.
Billing TRICARE when a Veteran has a TriWest authorization would be no different than billing Aetna for a patient who has Blue Cross. It's confusing for everyone!
So if you have an authorization from TriWest, always bill TriWest! Read our Provider Claims Quick Reference Guide for more information on the claims submission process.
Upcoming Provider Handbook Changes
Every month, TriWest lists all upcoming material changes to the Provider Handbook in this section of the Provider Pulse.
Upcoming Changes for December 2018:
The TriWest regions will be changing on Page 5 of the Provider Handbook to reflect the new TriWest expansion across the entire United States.
The appointing and authorization process on Page 9 of the Provider Handbook will be changed to reflect updates regarding the TriWest expansion. This change will be directed by the government program, and remains under development at this time. We expect that this change will primarily affect the appointing and authorization process in the expansion regions. Please look for more details in the Provider Handbook in December.
The medical documentation submission requirements on Pages 13 and 14 will be changed to reflect updates regarding the TriWest expansion and affecting the new regions. In the expansion regions, providers will need to submit medical documentation to their local VAMCs. Please look for more details in the Provider Handbook in December.
Updated: 8/2/2022 3:36:05 PM