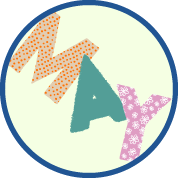 Provider Pulse
May 2018
Welcome to May
Is it getting warmer by you? Things are heating up here at TriWest! For example, we have some changes to authorization letter timelines, and our claims processor underwent a name change. Make sure you catch up on all the newsy tidbits below, and Happy May!
In This Edition:
New Change to Authorization Timelines
Based on feedback we received from multiple provider offices, TriWest made the following change to authorization notification timelines as of April 19, 2018:
You will now receive your authorization letter five (5) days prior to the Veteran's appointment.
Prior to this change, TriWest sent you the authorization letter shortly after appointing the Veteran. If the appointment was weeks or months in the future, some provider offices noted the authorization was not always readily available if they were using paper copies instead of the portal. However, that will no longer happen.
Instead, TriWest will send the hard copy authorization five days before the appointment, unless the appointment is scheduled to occur within five days. In this case, TriWest will send the authorization the same evening as the appointment was made. Remember you can always see the referral/authorization on the portal once the appointment is made.
You will still be able to access the Department of Veterans Affairs (VA) Consult on the day of appointing by logging into your secure account on the Provider Portal at www.triwest.com/provider.
Cut Paper to Save Time and Money!
Did you know health care providers can save more than nine dollars1 and 20 minutes2 per claim by cutting paper and going electronic?
This is why most practices not only submit claims electronically (EDI), but have also adopted electronic funds transfer (EFT) and electronic remittance advice (ERA).
In spite of this high adoption, TriWest still sees above-average numbers of paper claims – which is not helping our providers. To address these costs, TriWest and WPS Military and Veteran Health (WPS MVH) are joining forces to help educate and expedite the move to electronic processing.
What are the steps?
In addition to enrolling with your clearinghouse, providers must pre-enroll directly with WPS Health Solutions (https://edi.wpsic.com/edir/home).
An enrollment is required for each type of transaction (EDI, EFT, ERA) and for each type of insurance plan and program.
Upon completion, WPS Health Solutions will notify you and your clearinghouse that you are pre-enrolled and ready for electronic transactions.
Faster and Easier!
To help speed enrollment, WPS Health Solutions has revamped its process. You can now enroll for a transaction in around five minutes! Just be sure to have your clearinghouse Trading Partner ID. If your clearinghouse doesn't submit claims for Veteran community programs, you can submit electronic claims directly via PC-ACE, the free software solution from WPS Health Solutions.
1Source: Milliman, Inc., "Electronic Transaction Savings Opportunities for Physician Practices." Technology and Operations Solutions. Revised: Jan. 2006
2Source: https://www.caqh.org/sites/default/files/explorations/index/caqh-index-2016-webinar-presentation.pdf
WPS Has a New Name … and Website!
Our claims processor recently changed its name to align with the different populations it serves. WPS is now WPS Military and Veteran Health, or "WPS MVH" for short.
In addition, WPS Health Solutions redesigned its website to include responsive design. This allows providers to view the company's site on a wide range of devices – from desktop computers to tablets and smartphones.
The changes also direct post-login navigation for WPS Health Solutions family of health care brands including:
WPS Government Health Administrators, which manages Medicare Part A and Part B benefits for millions of seniors.
WPS Military and Veterans Health, which serves active duty military through TRICARE plans and Veterans through VA Patient-Centered Community Care (PC3) and Veterans Choice Program (VCP).
However, with the upgrades to online tools and information come new page locations. Those frequently used tools and resources – we need to get them updated!
To help our providers navigate the new WPS MVH website efficiently, we are posting some of the most commonly used links here:
Still have questions? Let us know! You can email us at providerservices@triwest.com. Please include your tax identification number, clearinghouse information (if you have one) and the state(s) in which you practice.
CIOX Working with TriWest to Collect Veteran Medical Documentation
As you are aware, when TriWest refers a Veteran to be seen in your facility under one of the VA community care programs, we must collect medical documentation and return it to VA. This is to ensure coordination of care for Veterans.
In order to make medical documentation return easier for you, TriWest has partnered with CIOX Health, a company that specializes in document retrieval, to help collect medical documentation from providers who offer inpatient services.
CIOX may have already worked within your facility to help TriWest or other third parties obtain medical records, or the company might be new to you. Either way, we want to assure you that CIOX is working in conjunction with TriWest to collect medical documentation on behalf of VA.
If you receive a request for a discharge summary or other medical documentation from CIOX related to care provided to Veterans under a TriWest authorization, we ask that you please comply. All requests from CIOX are meant to ensure VA obligations are met in a timely manner.
Thank you for your prompt attention to this matter. As always, we thank you for your partnership in helping provide care to our nation's Veterans.
Updated: 8/2/2022 3:35:24 PM