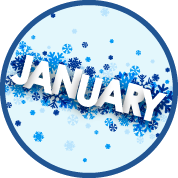 Provider Pulse
January 2018
Welcome to January and 2018!
Happy New Year! You made it; we've officially entered 2018.
In This Edition:
How to Navigate the 2018 CMS and VA Fee Schedules
Annual CMS Updates to Physician Fee Schedules
The Patient-Centered Community Care (PC3) and Veterans Choice Program (VCP) are funded by federal dollars and closely follow Medicare Fee-For-Service guidelines for payments. This includes moving to the most current CMS Fee Schedules, which are implemented every January.
Any CMS changes to an assigned remittance rate, or payment, will vary by specialty and location. You can look up the value of specific Current Procedural Terminology (CPT) codes with the Physician Fee Schedule Look-Up Tool available on the CMS.gov website. You can also obtain rates for your region from the Medicare Administrative Contractor (MAC) that manages your geographic area or "jurisdiction".
There are eight MAC organizations that manage the Medicare program nationwide, including:
Noridian Healthcare Solutions
Palmetto GBA
Cahaba Government Benefit Administrators
Novitas Solutions, Inc.

Wisconsin Physician Services (WPS)
CGS Administrators (Celerian Group)
First Coast Service Options
National Government Services, Inc.
Maps showing which MAC manages Medicare Part A and Part B in your state are available on the CMS.gov website and may be viewed here: AB MAC Jurisdiction Map.
Remember, TriWest follows Medicare reimbursement guidelines, but we cannot coordinate benefits with Medicare. TriWest and Veteran benefits cannot pay secondary or as a Medicare supplemental plan. If care was pre-authorized as a Veteran benefit, please submit the claim to our partner, WPS. Do not submit these claims to Medicare or TRICARE.
NEW! VA Fee Schedule Lookup Tool on Provider Portal
VA-defined reimbursement rates for outlying service codes are now easily accessible!
Outlying codes, those without a CMS-defined reimbursement rate, may have a rate assigned by the local VA Medical Center (VAMC). These rates are determined regionally and may vary by VAMC. To view your VAMC's Fee Schedule, use TriWest's new "Physician Fee Schedule Search" tool located on TriWest's Provider Portal.
VAMC Fee Schedule does not supersede CMS-defined rates.
Each VAMC determines which codes are included and their reimbursement rates.
VAMC Fee Schedules are updated annually in alignment with VA's fiscal calendar.
You will need the month of service, the Veteran's VAMC and the service code (i.e. V2632) to determine if there is an assigned rate.
Authorized codes without a defined rate by CMS or your local VAMC will default to the usual customary rate (UCR) defined by FairHealth.org or a percentage of your billed amount.
Become a Veteran Ready Certified Non-Profit
Do you want to let your community know you are officially certified to meet the health care needs of Veterans? Consider earning a "Veteran Ready Non-Profit Organization Certification" from TriWest's partner, PsychArmor Institute.
According to PsychAmor, "Organizations that equip staff and volunteers with the resources to effectively engage the military community deserve to be recognized! Thanks to the generosity of the Bob Woodruff Foundation, (PsychArmor) is launching the Veteran Ready Non-Profit Organization Certification – a way for organizations to show their dedication to better serving Veterans, Service members, and their families."
Interested? Take These Steps to Get Certified
Email to become a PsychArmor Partner through its Partnership Department.
Enroll your staff and/or volunteers in the mandatory PsychArmor courses required for certification.
Certification will be awarded once 30 percent of your organization completes the four required courses and will be verified monthly.
Once certified, your organization will receive a signed certificate that you can display in your office, inclusion in PsychArmor's social media efforts, and a digital badge to include on your website and in other online efforts.
Updated: 8/2/2022 3:34:49 PM