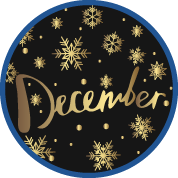 Provider Pulse
December 2018
Welcome to December
It's official! The holidays are here! To ring them in, we have some exciting announcements. For one, TriWest is moving its webinars to the Availity platform, which offers many fantastic features for you. On another note, although the TriWest expansion to support the Department of Veterans Affairs (VA) nationwide is in full swing this month, it does not affect any existing (legacy) providers. Read all about these updates, and more, below. See you next year!
NOTICE: Include Authorization Number When Filing Claims
When filing claims, you must include the TriWest authorization number on all claims forms. Claims without an authorization number may be rejected.
In This Edition:
Happy Holidays!
TriWest Healthcare Alliance would like to thank all our providers for the service you deliver to our Veterans with this video that expresses our gratitude.
TriWest Webinars Moving to the Availity Platform!
As part of the ongoing transition of the TriWest Provider Portal to Availity®, our educational webinars are now moving there as well.
In December, we launched a brand new TriWest Learning Center on our Availity Payer Space at www.availity.com. This is where providers will now go to sign up for live, interactive webinars on VA's Patient-Centered Community Care (PC3) Program and Veterans Choice Program (VCP or Choice).
To sign up for webinars:
Go to www.availity.com.
Click Login to log in to the Availity Provider Portal.
In the portal, click Payer Spaces | TriWest.
On your TriWest Payer Space page, Applications tab, click "TriWest Learning Center".
Sign up for the webinar(s) of your choice.
Training Available for Existing Providers and New Providers in TriWest Expansion Regions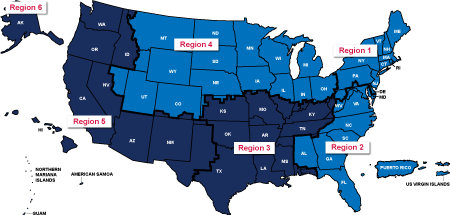 As you may know, TriWest recently agreed to support VA in administering PC3 and Choice nationwide due to Health Net Federal Services' (HNFS) contract ending Sept. 30, 2018.
TriWest is offering specific expansion training to new providers in these expansion regions via the TriWest Learning Center on Availity. However, the expansion processes do not apply to existing, legacy providers within TriWest's original operating areas (Regions 3, 5, and 6).
If you're an existing provider in TriWest's original operating area, do not sign up for the expansion-specific training.
If you're a new provider with TriWest who was rendering services to Veterans in the former Health Net areas of responsibility (Regions 1, 2, and 4), the expansion training is for you. Please sign up.
Eventually, all providers will use the new TriWest Learning Center for a variety of training opportunities, including more webinars and on-demand e-seminars.
*Availity is a registered trademark of Availity, LLC | Copyright 2016 Availity, LLC | All Rights Reserved
TriWest Expansion: Welcome to New Providers
As you may have heard, TriWest is expanding nationally! If you're a new provider who recently joined our network, welcome! If you're an existing provider with us, you can rest assured that the expansion will not affect you.
Why is TriWest Expanding?
Originally, TriWest administered the VA community care programs for Veterans across 28 states in the western and southern U.S (Regions 3, 5, and 6). Health Net Federal Services (HNFS) had been contracted to administer the same programs in the remainder of the country (Regions 1, 2, and 4).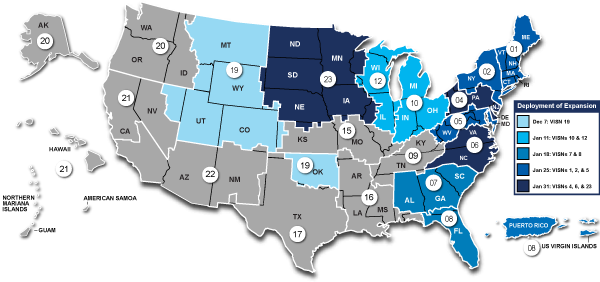 However, as of the end of September 2018, HNFS has been released from this work. VA asked TriWest to step in to fill the gap. Please note that HNFS will still be responsible to pay claims submitted for care authorized through HNFS prior to Sept. 30, 2018; submit claims to TriWest only if the care was authorized by TriWest.
Therefore, beginning this month (December 2018), the TriWest national expansion is beginning. By the end of January 2019, our goal is to be seamlessly administering VA's PC3 and Choice programs across the entire nation.
Existing TriWest Providers
As an existing provider operating in Regions 3, 5, and 6 with TriWest, the expansion will not affect you. Continue business as usual!
We are grateful for your continued partnership and dedication to the mission of proudly caring for our nation's Veterans. Thank you for YOUR service!
New TriWest Providers in Expansion Regions
Thank you for joining the mission to proudly care for our nation's Veterans! Whether you formerly contracted with HNFS or directly with VA, we want to welcome you to the TriWest network.
As a new provider in an expansion Region (Regions 1, 2, and 4), some of the VA processes and procedures will differ for you. Specifically, the processes for appointing and medical documentation return are different in the expansion Regions.
Please take an expansion-related training webinar to become familiar with these procedures. The webinars are available via the TriWest Learning Center on TriWest's Payer Space on Availity at www.availity.com.
Have You Gotten a Recent W-9 Audit/Backup Withholding Notification?
As part of an annual data sweep, WPS Military and Veterans Health (WPS MVH) recently checked to make sure all Tax Identification Numbers (TIN) match the W-9 form on file and Internal Revenue Service (IRS) records.
If WPS MVH found a discrepancy, you should have received a notice asking you to correct this. Please respond promptly to avoid a backup withholding! Without a current/correct W-9 on file, IRS requires WPS MVH to hold 28 percent of future payments.
Ensure Your Data is Correct
To ensure that your data is correct, please send in a current W-9 form as quickly as possible. The WPS notification letter has step-by-step instructions on how to fix a discrepancy. You can also find information about these withholdings in IRS Publication 1281. This helpful document contains Frequently Asked Questions, a flowchart and instructions for various scenarios.
If you have any questions about a withholding notification you received, please call 1.866.284.3743. Once you have a corrected form, mail it to TriWest Healthcare Alliance, Attention: Provider Services – 1099 Area. PO Box 42049, Phoenix AZ, 85080-2049.
Evaluation and Management (E/M) Codes for Acupuncture and Chiropractic Services
VA recently revised the Standardized Episode of Care (SEOC) templates for acupuncture to include evaluation and management (E/M) codes. So, when appropriate, providers can now include these service codes on claims.
As a quick review, we are going to touch on when these Common Procedural Terminology (CPT) codes may be used.
When to Report E/M Services
New patient evaluation and management (E/M) codes (99201-99205) or established patient E/M codes (99211-99215) may be reported by using modifier -25. This would only apply if the patient's condition requires:
A significant, separately identifiable E/M service
E/M services above and beyond the usual pre-service and post-service work.*
Routine services include examinations, chart review, review of changes since last visit, needle selection and prepping of insertion sites. These services are considered normal preliminary activities and are covered in CPT codes or 97810 and 97813.
Avoid Evaluation and Management Upcoding
All care billed by a provider, including an E/M code, must be supported by medical documentation. For example, if a provider bills CPT code 99215, this indicates a highly complex evaluation. To support this, the level of service must be medically necessary and providers must provide documentation showing at least two of the following components:
A comprehensive history
A comprehensive examination
Medical decision making of high complexity.**
If a clinical review of records by VA or a TriWest medical director determines that the documentation submitted does not support the level of service, claims may deny or payment may be recouped.
For additional coding and billing guidance, please refer to the AMA CPT Manual and the AMA CPT Assistant. You can also download TriWest's Quick Reference Guide on Chiropractic and Acupuncture Services for more information.
*American Medical Association, 'Medicine / Acupuncture', in American Medical Association, Current Procedural Terminology (CPT) Standard Edition (2016)
**American Medical Association, 'Evaluation and Management / Office or Other Outpatient Services', in American Medical Association, Current Procedural Terminology (CPT) Standard Edition (2014, 2015 and 2016)
Upcoming Provider Handbook Changes
Every month, TriWest lists all upcoming material changes to the Provider Handbook in this section of the Provider Pulse. There are no planned changes to the Provider Handbook for January 2019.
Updated: 8/2/2022 3:36:12 PM