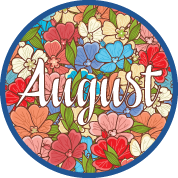 Provider Pulse
August 2018
Welcome to August
Are you ready for summer to end yet? We're almost there! And in preparation for the fall, we have some cool changes to announce. For one, Choice-registered providers may now render services under the PC3 Program (seriously!). And if you've heard the news about Health Net ending its PC3 contract on Sept. 30, 2018, don't worry. TriWest is NOT affected! Read all about these topics and more below.
NEW! VA Allows Choice Providers to Render Services under PC3
Starting Aug. 3, 2018, the Department of Veterans Affairs (VA) is allowing TriWest to use providers registered for the Veterans Choice Program to render services under the Patient-Centered Community Care (PC3) Program. Medical documentation requirements are also aligning between the two programs!
How Will This Affect Your Authorizations?
If you are a Choice-registered provider, you may now see PC3 authorization letters. These authorizations are initiated by the supervising VA Medical Center (VAMC) and may include a 7079 (outpatient) or 7078 (inpatient) consult form, as opposed to the 10-0386 Choice form you may be used to receiving.
TriWest can use Choice providers for services under PC3 for up to 12 months – this helps with continuity of care for Veterans. Within 12 months, providers must be contracted and fully credentialed under PC3 to allow continued use.
What Has Changed for Medical Documentation?
Each VAMC is responsible for assessing clinical need, ensuring the care for Veterans is appropriate and authorizing any additional required services. Getting medical documentation to VA in a timely fashion is the first step in this process!
Inpatient medical documentation (discharge summary) is to be returned within 30 days of discharge for both PC3 and Choice referrals.
To get VA the documentation they need for care coordination, all providers must submit general outpatient medical documentation (initial visit and summary of care) within 30 days.
For more information on specific documentation timeframes and requirements, please refer to the TriWest Provider Handbook and the Medical Documentation Quick Reference Guide online.
Providers should upload documentation via TriWest's secure Provider Portal.
Want to Learn More?
For more information on the Choice or PC3 programs, including how to use TriWest's secure Provider Portal, the authorization process, claims submission, or medical documentation requirements, join one of our free training webinars!
You can also review our Provider Handbook or download one of several Quick Reference Guides located in the TriWest Payer Space on www.availity.com or www.triwest.com/provider.
If you have additional questions about these modifications, please feel free to contact TriWest. We value all of our providers and want to get you the answers you need! You can reach our Provider Services team by phone: 1-866-606-8198 or by email: ProviderServices@triwest.com.
New Paper Claims Submission Requirement
Starting in August, TriWest will only accept paper claims that are printed in OCR Red (J6983) or exact match ink.
Although a copy of the CMS-1500 form can be downloaded, copies of the form cannot be used for submission of claims, since your copy may not accurately replicate the scale and OCR color of the form. Therefore, variations or photo copies of claim forms will be rejected. You must use an original CMS-1500 form if you submit paper claims, as required by Medicare.
This change was implemented to prevent imaging errors that occurred while scanning non-compliant CMS-1500 paper forms. Paper claims submitted to Medicare and most commercial insurance payers use the OCR scanning technology. This allows the data content to be read, while the actual form fields, headings and lines remain invisible to the scanner.
What Can You Do Now?
DO NOT use a downloaded copy of the CMS1500 form to submit your claims.
DO NOT submit a black-and-white scanned or copied CMS-1500 form for your claims.
To purchase claim forms, contact the U.S. Government Printing Office at 1-866-512-1800, local printing companies in your area, and/or office supply stores. Each of the vendors above sells the CMS-1500 claim form in its various configurations (single part, multi-part, continuous feed, laser, etc.).
Sign up for electronic data interchange (EDI), which allows you to submit claims electronically through your clearinghouse for faster, cleaner submissions. Learn more about electronic transaction enrollment – visit WPS Health Solutions EDI Express Enrollment!
Ensure You Receive Timely Payment
TriWest wants all of our providers to be paid timely for clean claims. To achieve this, providers must use the correct forms. You can find instructions on how to complete a CMS-1500 form along with other education in Chapter 26 of the Medicare Claims Processing Manual (Pub.100-04): https://www.cms.gov/Medicare/Billing/ElectronicBillingEDITrans/1500.html
TriWest Continues Serving Veterans During, After Health Net Federal Services Close-Out
The following is a letter to providers from TriWest President and CEO David J. McIntyre, Jr. and Chief Medical Officer James L. Robbins, M.D.
Dear Valued Community Provider,
TriWest's contract with the Department of Veterans Affairs (VA) to serve Veterans under the Patient-Centered Community Care (PC3) and Veterans Choice Program (VCP) is continuing. Although Health Net Federal Service's contract is ending with VA on Sept. 30, 2018, TriWest will continue to serve Veterans for the PC3 and VCP contract now and in the future.
TriWest is, and will continue to be, actively participating in the PC3 and VCP programs for the 28 states we serve. We continue to be responsible for network development and maintenance, appointment scheduling, processing of secondary authorization requests, medical documentation retrieval, and claims processing functions. In addition, TriWest remains committed to providing solid service for Veterans and providers, and those processes will not be changing. Our intent is to continue our support of VA in this work for years to come, not only under PC3 and VCP, but also under the future Community Care Network (CCN).
We are confident that VA is working hard to ensure a seamless transition for Veterans and providers. If needed, please feel free to visit Health Net's contract transition page to stay up to date with their transition information. VA has also made available a recent press release regarding the Health Net transition.
Thanks for being part of the network that we, and our network subcontractors, have constructed to support the health care needs of Veterans when VA is unable to meet those needs directly. We are pleased to report that our network of 200,000 community providers has now delivered more than 1s0 million appointments for Veterans in support of VA. Further, we are now processing and paying provider claims within 30 days. Thank you for being an important part of our commitment to helping Veterans with their health care needs, and for all that you are doing to enable VA to deliver on our country's commitment to its heroes.
Respectfully,
James L. Robbins, MD
Chief Medical Officer

David J. McIntyre, Jr.
President and CEO
*NOTE: For a map of the areas affected by the Health Net transition, or to see the regions TriWest covers, please click here.
Have Questions on the New SEOC Authorizations? Register for a SEOC Webinar!
Several months ago, you may recall an announcement from TriWest about a new format that many of our authorization letters began taking.
The new format was called a Standardized Episode of Care, or SEOC. At the time of the announcement, we also told you about a new webinar we launched to help you understand how to read the SEOC authorizations. Guess what? Those webinars are still occurring!
If you missed your opportunity to take a SEOC webinar, you can still sign up now!
Over the past few months, many of our authorizations have converted to the new SEOC format. The evolution has been happening in phases, by provider specialty. If you're not sure whether you have been receiving SEOC authorizations, review our SEOC Quick Reference Guide.
Otherwise, don't miss out on your opportunity to register for a SEOC webinar!
Updated: 8/2/2022 3:35:45 PM