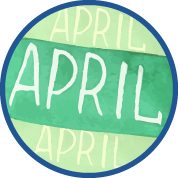 Provider Pulse
April 2018
Welcome to April
And … welcome to spring! Just like the wildflower blooms, we're blooming with tons of information packed into our April edition this month. From exciting news like processing 10 million claims to updates on Medicare pricing, be sure to check out ALL of our articles.
In This Edition:
10 Million Claims Processed and Paid!
Congratulations! Together we have reached a significant milestone in providing care for our nation's Veterans. This month we will have successfully processed and paid our 10 millionth community care claim since our work began! In reaching this milestone, you have now touched the lives of more than 1.1 million men and women who served our country in uniform.
Thank you for the care you provide and the dedication you show to Veterans. You are making a difference in the lives of those who deserve it most. We are proud to partner with you in these efforts and look forward to reaching many more significant milestones together.
Mid-Level Provider? Updates to Medicare Pricing
Centers for Medicare and Medicaid (CMS) fee-for-service discounted rates are now updated to ensure application to all mid-level providers.
All government plans and many commercial health insurance plans follow CMS payment policies to varying degrees. One such CMS policy addresses special pricing for services delivered by mid-level providers.
Mid-Level Providers Affected
TriWest's claims processor, Wisconsin Physicians Service (WPS), upgraded its claims processing system. One aspect of the upgrade relates to the Medicare policy regarding pricing of services delivered by mid-level providers, including Licensed Clinical Social Workers, Nurse Practitioners and Physician's Assistants.
Starting in March 2018, WPS implemented this automated pricer, so your payment may vary according to the rate as defined by CMS for your region, as well as the contracted percentage of CMS rates as defined in your network agreement. You may notice that services by some mid-level providers, such as Licensed Clinical Social Workers, Nurse Practitioners and Physician's Assistants, will no longer be paid at the same rate as before.
Variable Rates – Rates for services will vary based on:
For more information on claims, join one of our free Billing Webinars, review our Provider Handbook, or download one of several Quick Reference Guide tools located in the TriWest Payer Space on www.availity.com.
180-Day Limit Now in Effect for Claims Filing
Over the past nine months, TriWest has been bringing claims submission timeframes back in line with the Department of Veterans Affairs (VA) program filing limits. That deadline for submitting Patient-Centered Community Care (PC3) or Veterans Choice Program (VCP) claims is 180 days from the date of service (DOS) and it is now in full effect.
What does this mean for you?
If you have outstanding claims, claims you need to send for reconsideration/appeal, or claims you need to send to TriWest as a secondary payer, please submit them via the submission timeframes outlined below.
Claims are no longer accepted:

As of Sept. 1, 2017, for a DOS in 2014 and 2015;
As of Dec. 1, 2017, for a DOS between Jan. 1, 2016 and Sept. 30, 2016;
As of Feb. 1, 2018, for a DOS from Oct. 1, 2016 through June 30, 2017.

For all claims with a DOS on or after July 1, 2017, TriWest must enforce VA's 180-day filing requirement. Providers must submit claims within this timeframe.
Providers have until 90 days from the date of the remittance advice to submit an appeal.
For a claim paying secondary, providers have 90 days from the date of the primary commercial payer's remittance advice.
Claims denied for timely filing cannot be billed back to the Veteran or VA.
Overall, the sooner you submit your claims, the better! Optimally submitting claims within a suggested 30-day timeframe helps VA in monitoring budget and utilization. It also reduces carrying costs for your practice and improves cash flow.
Submit Claims to WPS
TriWest uses WPS for all claims processing. After submitting medical documentation, send claims either:
Electronically through your existing clearinghouse.

Set up an EDI to submit electronic claims by calling WPS at 1-800-782-2680 and selecting Option 1. Then submit claims as you would for other payers.

Via mail for printed claims to: WPS-VAPC3, PO Box 7926, Madison, WI 53707-7926.
Please do not submit handwritten claims; these may not scan correctly.
Become a Certified Veteran Ready Healthcare Provider!
Below is a message from our educational partner, PsychArmor Institute.
In recognition of the outstanding health care providers who prioritize military cultural awareness in their care of Veterans and their families, PsychArmor Institute is proud to announce our new "Veteran Ready Healthcare Provider" certification.
We have listened to the feedback of our learners, and have created a user-friendly experience that allows you, our valued providers, to choose from among our most popular and updated courses for health care providers. In addition, your effort is rewarded with a certificate and digital shield that displays your dedication to your Veteran patients.
How does it work?
Simply choose seven courses from the 10 identified for the program, most of which offer continuing education credits (CEU) for many specialties.
Take them in the order you'd like and on your timeline.
Three to four weeks after your completion of seven courses, you will receive an email with a Veteran Ready Healthcare Provider certificate and a digital shield for use on your website or business cards.
To get started, simply register with the TriWest Veteran Ready group and complete seven of the 10 courses identified for the program.
Questions about how to get started? Visit the certification information page at https://psycharmor.org/certification_hcp/ or contact our clinical Support Center at 844-779-2427.
ASC vs. Professional Claims: Which One Are You?
At the beginning of 2018, TriWest identified a pattern of denials associated with Ambulatory Surgery Center (ASC) claims. To help ensure claims pay timely and correctly, ASCs should follow Medicare guidelines and clearly distinguish the type of claim when billing TriWest.
If coding is not done in a way that clearly distinguishes the claim as an ASC claim (which may include technical components) or a physician's professional claim, these may deny at the WPS/TriWest level or at the VA level.
Common errors seen for ASC claims include:
Duplications
Exceeding daily frequency
Missing place of service code
Modifier errors
Any of these errors may be created when ASC claims cannot be clearly distinguished from professional claims. If you receive a denial due to one of these errors, please correct the claim(s) and resubmit within 90 days.
Please take a look at some of the quick tips we have listed below. Follow these simple steps to ensure clear identification for ASC claims and reduce confusion.
Never include the rendering provider National Provider Identifier (NPI) in box "24j" for an ASC claim. For an ASC, you should leave this field blank. Adding the physician's Type 1 NPI indicates the claim is for professional services.
Always include the correct place of service code. For an ASC, this code should be "24".
Ensure you have the correct modifiers for your procedures/services.

While it is no longer required for Medicare, for TriWest claims you can include an "SG" modifier in the first modifier field. This indicates it is an ASC facility service.
If billing the professional and technical components of a service separately, be sure the correct modifiers are included on both the ASC claim and the physician's professional claim to indicate this.
TriWest wants our providers paid quickly and at the correct rates! To help ensure your ASC is submitting claims correctly, join one of our free Billing Webinars or download one of several Quick Reference Guide tools, including our ASC Facility Claims guide, at www.availity.com.
Updated: 8/2/2022 3:35:09 PM