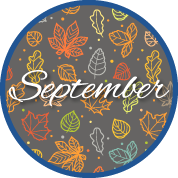 Provider Pulse
September 2017
Welcome to September!
It's official: summer is ending and cooler weather is on the way! With it, we have some exciting news. In August, TriWest scheduled its 1 millionth unique Veteran for community health care. Keep reading to learn about this monumental achievement that YOU helped accomplish. And don't forget to review the other important information, such as authorization letter updates and directory listing reminders.
In This Edition:
1 Million Veterans Served!
As a community care provider, thank you for embracing our nation's Veterans!
Aug. 29, 2017 marked the 1 millionth unique Veteran scheduled for community health care through TriWest Healthcare Alliance's network of nearly 200,000 providers. In total, providers across our 28-state territory have scheduled 5 million appointments for our nation's heroes in support of the Department of Veterans Affairs' (VA) noble mission, and provided them with expanded access to quality care. Thank you for providing Veterans with the health care they have earned and deserve.
At TriWest, we are proud to partner with you on our joint mission – Serving Those Who Serve®. Caring for America's Service members and Veterans has been our privilege for more than 21 years. Because of you, we are improving Veteran health care by strengthening the relationship between the Veteran, VA medical center and community-based outpatient clinics and local private-sector doctors. This means Veterans are receiving high-quality care closer to home on a timelier basis.
As Veteran health care in the community continues to be refined, TriWest will work closely with all of you to ensure our Veterans continue to receive the very best care. If we remain committed to working together and to do Whatever It Takes® to honor the commitment made to our nation's Veterans in return for their service and sacrifice, there is no doubt we will succeed.
Thank you for making a difference in the lives of Veterans and their families.
Is Your Directory Listing Misdirecting Veterans?
Address changes, health plan changes, phone number changes, licensure issues, panel changes, address sharing – all of these factors can contribute to inaccurate provider listings. According to a report released by the Centers for Medicare and Medicaid Services (CMS), 45 percent of Medicare Advantage directories contained inaccurate information.
"Address Sharing" as a Directory Listing Strategy
In 2017, CMS released a study showing close to a third of providers were not practicing at listed locations.
This may be due to address sharing, a listing approach that shows every possible provider at every location. Address sharing may increase the appearance of a footprint, but it creates inaccuracies and compliance issues as well. It can also drive frustrated Veterans or other potential patients to different providers.
Why are inaccurate provider listings an issue? They can block referrals and inconvenience our Veterans.
TriWest, Veterans and VA use directory listings for scheduling and appointments that meet certain drive time standards. Are providers not seeing Veterans at a particular location? Is a different phone number being used for each department? Not having this information correctly in the directory data can make for more work … more work for you and TriWest, and confusion for our Veterans.
To help address this, TriWest, VA and our network subcontractors are looking for ways to help keep provider data clean and current to better support your practice and our appointing processes. As we move forward into Q4 of 2017 and 2018, you will be hearing more about the need for enhanced provider data management and the tools to help your practice.
New Authorization Letters and What They Mean
What is a Coverage Determination?
A coverage determination speaks to a clinical topic and may address one or more types of service. Drugs, evaluation and management, imaging, medical procedures, and tests – all are potential topics. Determinations also define when care is "bundled," including a range of service codes in one payment.
For example, a total knee arthroplasty/ replacement is bundled as a Comprehensive Joint Replacement (CJR) claim. When a hospital submits a claim, it must include all inpatient and outpatient care – from admittance to discharge, rehab, follow-up visits and secondary procedures for complications. This care extends for three months post-operatively. When paying for claims, TriWest follows Medicare guidelines.
To simplify the administrative process for providers in our network, TriWest is moving to a new format with our authorization letters.
For most episodes of care, the authorization is now defaulting to the coverage determinations established by Medicare. Authorizations state, "All appropriate Medicare covered services." So if a code is: 1) paid for by Medicare, and 2) aligns with recognized medical practice, it is covered.
About Coverage Determinations
Most providers understand the national coverage determinations (NCD) and local coverage determinations (LCD) that affect their practice. Coverage determinations detail what is approved and paid for by specific clinical conditions.
For a comprehensive listing of Medicare's LCDs and NCDs, please visit the Center for Medicare and Medicaid Services (CMS) website.
Standard Episodes of Care (SEOC)
Authorizations are also using SEOC templates for specific specialties. Think of them as standing orders. These SEOC templates define, for each episode-of-care, the services and units that may be provided. For example, a physical therapy SEOC includes 14 visits over 90 days. If the SEOC includes more services or visits than you need, only bill for what you use. Should you need to provide additional services not included in the SEOC, please submit a Secondary Authorization Request (SAR). To review our current SEOC templates, visit www.triwest.com/provider/authorization-codes.
Acupuncture and Chiropractic Changes
Are you a provider treating highly rural Veterans? We have some changes you should know about.
TriWest now provides additional clinical review for Secondary Authorization Requests (SAR) for both acupuncture and chiropractic episodes of care.
How Will This Work?
Your practice receives an authorization – Standard Episode of Care (SEOC) or Veterans Choice Program profile – for a Veteran meeting the 40-miles from a VA facility eligibility rule.
You determine that additional care is necessary and submit a SAR, along with supporting documentation, to TriWest.
TriWest conducts clinical review and utilization management for chiropractic care and acupuncture.
TriWest submits approval or denial back to your practice directly. This reduces wait time and additional review requirements by VA.
Have you reviewed the SEOC authorization template for chiropractic care? This template allows a pre-approved range of services and visits over a 12-month period. If you have additional questions about SEOCs or Choice profiles, these tools are located on TriWest's Provider Portal under Provider Resources. Please take a look.
Updated: 8/2/2022 3:37:05 PM