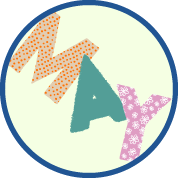 Provider Pulse
May 2017
Welcome to May!
From Mother's Day to Memorial Day, who doesn't love May? As part of Spring Fever, we have good news to share regarding urgent or emergent durable medical equipment (DME). We also tossed in some pointers on determining a Veteran's eligibility, the emergency room process, and we have a cool new training program for behavioral health providers. Keep reading to learn about all this great stuff!
New DME Process for Urgent, Emergent Care!
The Department of Veterans Affairs (VA) recently made a change to our contract that allows you–the provider–to directly supply Veterans with urgent or emergent DME.
Some examples of urgent or emergent DME include: splints, crutches, canes, slings, or soft collars. Here are the key factors you need to know about this new process:
DME must be provided to a Veteran by a treating physician, facility, or DME supplier at the time of treatment and before the Veteran leaves the provider's care site.
Bill TriWest through WPS for the urgent or emergent DME, and TriWest will reimburse you according to your contract or agreement.
Failure to plan or coordinate DME needs in advance of a scheduled procedure does not constitute an urgent or emergent need.
Regular DME Process (Non-Urgent and Non-Emergent)
If you're not treating a Veteran in an urgent or emergent situation, the process for requesting DME is different. In this case, VA is responsible for supplying Veterans with DME, and TriWest will coordinate with VA.
To order non-urgent or non-emergent DME for Veterans referred to you by VA:
Access the Secondary Authorization Request (SAR) form on the TriWest Provider Portal at www.triwest.com/provider.
Fill out the form and write an RX/order for the DME.
Fax both the form and the RX/order to TriWest at 1-866-259-0311.
TriWest will forward the SAR form and DME order to the originating VA Medical Center for coordination.
Remember: do NOT dispense non-urgent or non-emergent DME out of your office unless you receive VA approval.
If you need help remembering this process, you can always access our DME Quick Reference Guide, available on the TriWest Provider Portal at www.triwest.com/provider.
OHI Requirement Eliminated From Choice
As of April 20, 2017, VA eliminated the Other Health Insurance (OHI) requirement from the Veterans Choice Program (VCP).
How to Determine a Veteran's Eligibility
If a Veteran shows up for an appointment under the VCP or Patient-Centered Community Care Program (PC3), how do you know if the Veteran is eligible?
The answer is simple: if the Veteran has a TriWest authorization on file at your office, the Veteran is eligible. The TriWest authorization serves as confirmation of the Veteran's eligibility for either program.
Just ensure the Veteran has an authorization on file BEFORE his or her appointment. TriWest coordinates all appointments for Veterans under both PC3 and VCP. If you need more information on this process, read our Appointing and Authorization Quick Reference Guide.
How Does Emergency Room Eligibility Work?
If a Veteran needs care from an emergency room (ER) and/or is admitted as part of that visit, the ER needs to contact its local VA Medical Center within 72 hours. VA will then determine eligibility and make a determination if they can authorize and reimburse the care.
Veterans and the Choice Program
Under the VCP, Veterans are responsible for calling the number on the back of their Choice Card and confirming eligibility with TriWest. Therefore, if a Veteran self-presents to your office and asks to make an appointment using the Choice Card, tell the Veteran to call the number on the back of the card to make an appointment and secure an authorization.
Once TriWest confirms eligibility with the Veteran, we will send you an authorization letter. At this point, you may rest assured that the Veteran is eligible for care through the VCP.
If you need more information, feel free to download our Veteran Eligibility Quick Reference Guide!
Treating Veterans in the ER: What to Know
If you work in an ER setting, the most important thing to remember when treating Veterans is this: always provide care to a Veteran who self-presents.
Then, call your local VA Medical Center within 72 hours. If the Veteran is admitted, the same rule applies. TriWest has no role in ER care; it is handled directly between you—the provider—and VA.
The ER Process for Veterans
After the Veteran self-presents and you call your local VA Medical Center within 72 hours, then what? Here's how the rest of the ER process works under VA:
VA will determine the Veteran's eligibility.
If the Veteran is eligible, VA will determine under what authority they will pay for services.
If the care can be covered under PC3 or VCP, VA will notify TriWest.
TriWest will notify the provider/facility with an authorization.
Bill TriWest for your services via WPS. TriWest will reimburse according to your agreement or contract, or per VA's instructions.
Claims for services that were not authorized under PC3 or VCP must be filed directly with the VA Medical Center within 90 days of the encounter.
When you call your local VA Medical Center to report the ER care, be prepared with the following information:
Veteran's full name
Last four digits of the Veteran's social security number
Condition for which the Veteran is being seen
Mode of transportation by which the Veteran arrived. If by ambulance, provide a copy of the trip report, if possible.
For more information on the ER process, review our Emergency Room Quick Reference Guide on the TriWest Provider Portal at www.triwest.com/provider.
BEHAVIORAL HEALTH: Free CE Credit With This New Training
Want to earn free continuing education (CE) credit, learn new behavioral health care skills to treat Veterans, and learn about military culture–all in one easy-to-navigate place?
If so, Operation Treat a Vet (OTAV), is the right tool for you!
OTAV is a joint initiative developed by PsychArmor for TriWest in collaboration with VA and the Defense Centers of Excellence (DCOE) Center for Deployment Psychology (CDP). The PsychArmor site offers training to help you better understand the unique challenges our nation's Veterans and their families face, equipping you with skills necessary to offer the best care possible.
If you want to get started, register for an account here: http://psycharmor.org/otav-login. OTaV is a free program for our TriWest behavioral health providers!
More importantly, however, OTAV includes the first ever full-length online training in evidence-based treatments for Post-Traumatic Stress Disorder (PTSD) in Veterans. Tailored to meet stringent VA training requirements for applying Evidence-Based Psychotherapy (EBP) techniques, the PsychArmor courses include detailed modules in Cognitive Processing Therapy, Cognitive Behavioral Therapy, and Prolonged Exposure Therapy.
To build network capacity tailored to VA's needs, "We couldn't get there with seminars. Web-based was definitely the way to go," said Dr. Blake Chaffee, TriWest's Vice President of Integrated Behavioral Healthcare Services. "What we've got now is an incredible resource and a screaming deal for providers. They get 16 hours of free web-based training, as well as continuing education credits."
Training completion makes you eligible to receive referrals for those Veterans requiring evidence-based treatment. And that's just the start. As you progress, synchronous/webinar training is also available (eight hours), followed by case consultation from the DCOE.
The goal, though, is always focused on our Veteran population, as Dr. Chaffee reiterated. "We do this all to enhance our service to Veterans."
REMINDER! Do You Really Need a SAR?
TriWest recently launched a tool to help you decide if submitting a secondary authorization request (SAR) is necessary. The next time you think you need to send a SAR, first visit www.triwest.com/provider-SAR!
Updated: 8/2/2022 3:36:39 PM