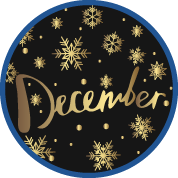 Provider Pulse
December 2017
Welcome to December
The holiday season is officially here! We hope that no matter what you celebrate, you have a wonderful season filled with friends, family, and yummy treats. This month, we have a couple of important updates for you, the biggest being that our Provider Portal is transitioning to a new platform called Availity. Make sure to read about it below, and again, Happy Holidays!
In This Edition:
IMPORTANT! TriWest Provider Portal Moving
As of Nov. 15, 2017, TriWest Healthcare Alliance began transitioning its Provider Portal to a new platform called Availity.
We encourage you to visit www.availity.com to learn more about this transition and register for training.
If you do not have an existing account with Availity, you will need to register to continue accessing your TriWest information in the future via the new TriWest Payer Space.
If you already use Availity for other payers, you will be able to add TriWest to the health plans you manage through Availity, once the TriWest Payer Space is fully functional.
What Does This Transition Mean?
The current TriWest Provider Portal at www.triwest.com/provider will eventually be discontinued. In the meantime, it will remain active while providers begin using the TriWest Payer Space on Availity instead.
Right now, providers can access the TriWest Payer Space, as well as update their data within Availity, such as phone numbers and addresses. Eventually, Availity will offer a more robust experience than the current TriWest Provider Portal.
Benefits of Switching to Availity
Availity is a platform that providers can use to manage the full spectrum of health care, from the administrative aspect, to the clinical and financial aspects. TriWest chose Availity for the many benefits it offers:
Both TriWest and Availity are committed to reducing administrative workloads and associated costs for health care providers.
Availity is easy to use and the workflows are consistent across all processes and payers.
Providers can easily find answers to their questions on how to use Availity and customer service is a simple phone call away.
Availity eases the health care management process for providers by connecting the administrative, financial, and clinical aspects into one portal.
Get Training, Get Registered, Get More Information
Visit www.availity.com to register for an account, learn more about this transition, access FAQs, and get trained on the new Availity platform.
Remember: Submit Outstanding Claims by Feb. 1, 2018
As of Feb. 1, 2018, TriWest will no longer accept Patient-Centered Community Care (PC3) or Veterans Choice Program (Choice) claims with a date of service (DOS) prior to June 30, 2017
This is the third phase of TriWest's process for re-aligning claims to the 180-day timeframe. If you have outstanding claims, please submit these as soon as possible.
As of Sept. 1, 2017, claims with a DOS for 2014 and 2015 are no longer accepted.
As of Dec. 1, 2017, claims with a DOS between Jan. 1, 2016 and Sept. 30, 2016 are no longer accepted.
Outstanding claims with a DOS from Oct. 1, 2016 through June 30, 2017 must be submitted by Feb. 1, 2018 to be considered for payment.
For all claims with a DOS on or after July 1, 2017, TriWest will enforce the 180-day timely filing requirement. This means that any PC3 or Choice claims with DOS on or after July 1, 2017 must be submitted within 180 days to be considered for payment.
Claims denied for timely filing cannot be billed back to the Veteran or the Department of Veterans Affairs (VA).
Overall, the sooner you submit your claims, the better! Submitting claims within TriWest's suggested 30-day timeframe helps VA in monitoring budget and utilization. It also reduces carrying costs for your practice and improves cash flow.
NEWS BULLETIN: TriWest Boarding Health Care Tech Train
From filling prescriptions online to appointment reminders via text, technology is changing the way health care is managed.
And TriWest is getting on board.
According to the University of Phoenix College of Health Professions, the five most utilized health care technologies from the past year are:
Text message appointment reminders: 28 percent
E-prescription filling services: 26 percent
Online access to health records: 25 percent
Online appointment booking services: 15 percent
Online chat capabilities: 5 percent
The university obtained this data from a survey it conducted of 2,201 adults using online interviews.
TriWest Jumping on the Tech Train
TriWest has not turned a blind eye to the rush of technology demands for managing health care, either.
In November, the company began transitioning its Provider Portal to a multi-payer online platform called Availity. The new TriWest Payer Space on Availity will eventually allow providers to submit claims online, access aspects of their Veterans' online health records (such as authorizations), and manage their office data, such as updating phone numbers and billing addresses.
In the future, TriWest also plans to launch additional features such as online chat, appointing via apps, and text messaging.
Updated: 3/17/2023 4:24:08 PM