Recognizing TriWest Partners during National Veterans Small Business Week
Phoenix, AZ (November 01, 2022) – The U.S. Small Business Administration (SBA) designates a week each year to celebrate Veteran-owned businesses across the nation, hosting events to share information, tools and resources with Veteran entrepreneurs, and those aspiring to entrepreneurship.
Through Nov. 4, SBA is recognizing National Veterans Small Business Week and Veteran-owned businesses, raising awareness by informing Veterans as well as current service members, National Guard and Reserve members, and military spouses about entrepreneurship.
With its mission to support Veterans and their families, TriWest will also join in celebrating National Veterans Small Business Week and the contributions of these businesses to our success. TriWest's long-time commitment to partnering with Veteran-owned small businesses has included the areas of security, consulting, marketing, IT, and other operational services.
"Partnering with Veteran-owned businesses provides TriWest excellent services and support as we work to deliver on our mission of serving Veterans," said David J. McIntyre, Jr., President and CEO of TriWest Healthcare Alliance. "Veteran-owned small businesses we partner with contribute valued resources, equipment, services and supplies instrumental in our work."
Mitch Wentzel, TriWest's Small and Disadvantaged Business Program Manager, also emphasized that the skills Veterans gain during Service are transferable to owning and operating a small business. "Teamwork, service above self, leadership, integrity, mission accomplishment, and rapid problem solving are some of the characteristics I see every day when I meet with Veteran small business owners," Wentzel said.
In addition to Veteran-owned businesses, TriWest partners with Service-Disabled Veteran-Owned Small Businesses, companies in Historically Under-Utilized Business Zones, small disadvantaged businesses, and women-owned businesses.
Recently, leaders of two Veteran-owned small businesses TriWest partners with – Vistra Communications and Blackstone Security Services – shared their insight about starting and growing successful businesses.
Becoming a Veteran Entrepreneur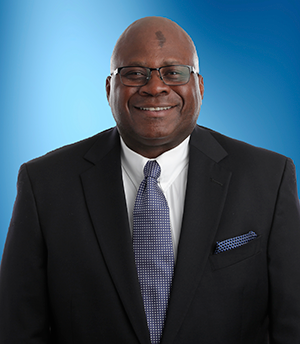 Brian Butler, President and CEO of Vistra Communications LLC, an award-winning integrated marketing, communications and consulting agency with headquarters in Tampa, Fla., earlier held several roles in the U.S. Army during his military career.
As a Chemical Defense Training Officer, Brian led numerous Army organizations, travelled to more than 60 countries around the world and commanded troops during Operation Desert Storm. He later served as a spokesperson for the Secretary of the Army and served on the communications team for the Chairman of the Joint Chiefs of Staff at the Pentagon.
After retiring from the Army in 2006, finding a job to apply his leadership, expertise and marketing degree wasn't easy. Brian searched yet didn't land a civilian role that could utilize his skills, expertise and experience. "I couldn't find a job," he recalled, "so I consulted."
He worked from his home on communications projects for small business clients. Despite having little corporate expertise, he was confident about his abilities and work product.
To learn more about the "business ecosystem," he began participating in SBA training and large corporate training classes that provided insight about building and running a business – operational processes, banking, finance and scaling a business. "I completed every leadership program I could find," he recalled. He talked with other entrepreneurs and networked with business people at large and small companies.
"There were moments of doubt when the phone didn't ring," he said. "Then I'd regroup and ask, 'What do I need to do differently to deliver these services?"
"Some people see challenges but I see opportunities," he added. "I set lofty goals."
After a few years of taking on more client work and slowly growing his business, Brian understood that key to growing his business was to "provide the solutions that meet client challenges."
Today, Vistra Communications is a full-service marketing, communications and consulting agency whose clients include top consumer brands, health care companies, the Centers for Disease Control and Prevention (CDC), universities, nonprofits, and state and federal agencies. More than 120 Vistra Communications team members – 40% of whom are Veterans – are based across 13 states, and while the company is based in Tampa, another hub is in Northern Virginia close to federal clients.
"Every day when I am running my business I am planning, organizing, listening, leading teams and identifying challenges and solutions. These are skills I learned in the military," he said.
Vistra Communications has been recognized with dozens of industry awards including 11 Clio Awards, which is the most prestigious international advertising awards program. The agency also has received multiple Telly Awards, ADDYS, and Golden Pyramids Awards from top industry associations.
Security Is Essential to Companies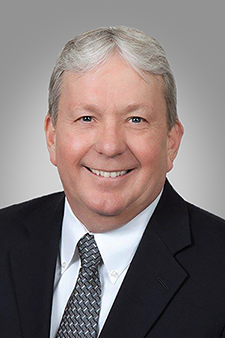 After serving five years in the U.S. Air Force Security Police (SP), Daniel Swindall, Founder and CEO of Blackstone Security Services, set out in 1993 to start his own business with a $500 investment.
Earlier, Dan had studied criminal justice at a community college while in high school, and his military role was a natural fit for his interests. He served at Air Force bases in California and alongside the Royal Air Force (RAF) in the United Kingdom.
After his Air Force service, Dan went into the security business, working for a company with a large industrial footprint. "I advanced rapidly and in my 10 years at the company went from being a security guard to the VP of Sales and Marketing."
Despite his success, Dan always felt that "one day I would start my own business – I just didn't know what it would be."
He left his employer and started Blackstone Security Services, naming his startup after the UK founder of the Common Law system, William Blackstone. "My SP years in the Air Force directly related to opening Blackstone Security," he added.
As the company gained customers, Dan sought to expand operations. Blackstone, which was debt free, faced a unique challenge, however. "The biggest challenge was financial. Without a line of credit, I had to grow organically. It took several years but I finally reached a point where I could expand my operation."
Today, Blackstone Security – a service provider to TriWest in Phoenix and many other customers – spans multiple states and employs 1500-plus security professionals, many of whom are Veterans. The company operates from Yuma, Ariz., to Nashville, Tenn.
Blackstone Security provides services ranging from on-site facility security and systems consulting to loss prevention. True to his early career, training and expertise, Dan says the company hires Veterans to fill many roles. Many company leaders, consultants and employees are Veterans.
The company has been recognized for ethics, entrepreneurship and job creation, and has received accolades from multiple business and industry organizations including the Arizona Better Business Bureau's Torch Award for Business Ethics.
Dan was named 2014 CEO of the Year by C-Level Magazine, an executive publication, and has authored columns on corporate security. He has served three consecutive terms as Chair of the Arizona Private Security Professionals Association.
He encourages Veterans interested in entrepreneurship to "go for it," emphasizing there are many Veteran organizations eager to provide guidance. "Have a solid plan and stick to it," he added. Reflecting on starting a business, facing challenges and achieving success, he says, "Being an entrepreneur is not about the money. Being an entrepreneur is about building your dream. Money is merely a by-product."
Giving Back to Their Communities
As leaders of successful Veteran-owned small businesses, both Brian and Dan have leadership goals that include giving back to their communities.
In addition to mentoring associates and serving on Boards of Directors, Brian at Vistra Communications will serve in 2023 as Chairman of his city's Chamber of Commerce.
To further his community involvement, he also established an organization in Tampa called CEOs in Schools, a Hillsborough Education Foundation and Vistra Communications initiative in partnership with Hillsborough County Public Schools.
Business leaders spend a day at a school collaborating with students, teachers and principals, gaining perspective on the role of schools in preparing students for success in the workforce.
Dan at Blackstone Security mentors Veterans on their business journey, appearing at speaking engagements to share his company's story, and how-to and real-world knowledge so Veterans can hear first-hand about the benefits – and challenges – of starting, running and growing a business.
He mentors a Veteran-owned security small business and supports Veteran organizations in the Phoenix area, including American Legion posts supporting student groups, homeless Veterans, elderly services and Toys for Tots. He also helps manage the posts' finances and fundraising.
For both business owners, National Veterans Small Business Week and the attention it brings to entrepreneurship provides a meaningful opportunity for all of those who have served to learn – and grow.