Apply Your Passion and Purpose to a Career with a Mission
Do you have a passion for serving those who served?
At TriWest Healthcare Alliance, we have proudly provided access to health care for our nation's heroes since 1996. We are dedicated to giving back to our nation's Veterans. Learn more about TriWest Healthcare Alliance.
IMPORTANT! We've been made aware of a possible recruiting scam. Please read this important message to protect your personal information while applying for a career at TriWest.
Should you be contacted about an employment opportunity at TriWest, please be aware that TriWest recruiters will never communicate with any employment candidate or any other member of the public through a "@gmail" email address or conduct business in a Google Hangout.
Note: Any communication from TriWest Healthcare Alliance will be from a "@triwest.com" email address only. Any outreach about employment from TriWest will not be from "@triwesthc.com," which is not a valid domain for TriWest Healthcare Alliance.
Employees Share Their Experiences
TriWest offers a wide variety of career options including project management, administrative, IT, business development, and customer service. Our employees are proud of their work and feel valued, challenged, and supported.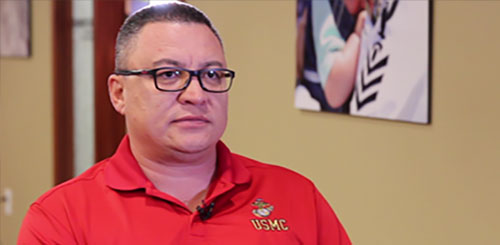 "When I got out of the Marine Corps I wanted to find somewhere to work that made me feel whole again. I was looking for a company that dedicates themselves to Veterans. TriWest does that. From the top down – the people here are passionate about giving their absolute best for others."
Phillip, Veteran and TriWest Employee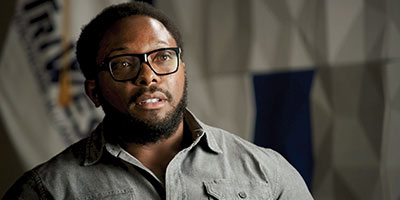 "It's an honor to be a part of a company that has such an ambitious mission to serve Veterans. Hiring Veterans and introducing them to an environment full of professionals creates meaningful and positive change that is everlasting."
Donny, Veteran and TriWest Employee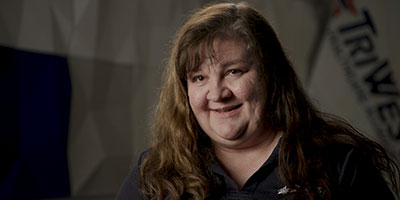 "It's a fulfilling career because I get to help my fellow Veterans – my brothers and sisters. They earned and deserve that care. As a Veteran, it's much easier to communicate and connect with them because I know what it's like. I've been there."
Wendy, Veteran and TriWest Employee
Why Join Our Team?
Many companies offer benefits, but TriWest offers you a purpose along with exceptional benefits. We're privileged to serve our Veteran and military community and we gladly offer our employees benefits that truly make a difference in their lives.
Serve those who have served
Our nation's Veterans deserve the very best health care and services
Opportunities to learn and grow
Benefit from tuition reimbursement, a strong training program, and the chance to learn, grow, and excel with the company
Be recognized and rewarded
Receive recognition and awards from leaders and peers
Be a part of something special
Show your love of country through a job that makes a difference
Overtime hours available
Extra hours for those who want to work more, earn more
Serve the community
Programs and Volunteer Time Off benefits to give back to Veteran and military communities where you live and work
Awards and Recognition
TriWest Healthcare Alliance is honored to be recognized for our dedicated work in support of military and Veteran communities, including by the organizations below. These are our most recent awards received.View more of our Awards and Recognitions.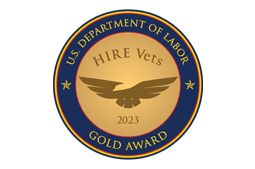 2023 HIRE Vets Medallion Award from U.S. Dept. of Labor – Veteran Hiring and Retention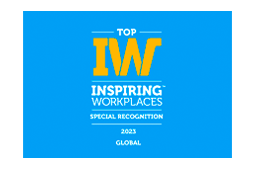 Top Global Inspiring Workplaces Special Recognition 2023 – Culture & Purpose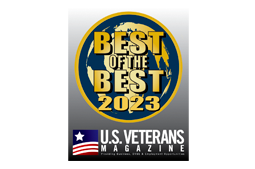 2023 U.S. Veterans Magazine – Best of the Best Top Veteran-Friendly Companies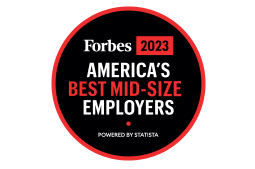 Forbes America's Best Employers 2023 List
Our People – Serving Those Who Serve®
TriWest employees come from varied backgrounds, both in business and military experience, and provide best-in-class service for our nation's Veterans. We are honored to be recognized for our long history of hiring Veterans and military family members. When you join TriWest, you join others who understand your experiences and background and are committed to service excellence.
Locations
TriWest Healthcare Alliance is honored to serve the health care needs of Veterans. TriWest has offices in the locations listed below and also offers many work-from-home positions.
Phoenix, Arizona (Corporate Office)
Anchorage, Alaska
El Paso, Texas
Honolulu, Hawaii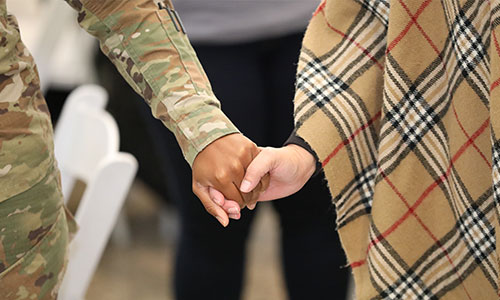 "We are Committed to Serving Military and Veteran Communities.
It's Who We Are. It's What We Do."
TriWest offers generous total compensation.
Veterans deserve to receive care when and where they need it. You can help make a difference!
TriWest Healthcare Alliance is proud to be an Equal Opportunity Employer providing a smoke-free, drug-free environment. Applicants must be able to pass a drug test and background investigation. TriWest is committed to making our application process accessible for individuals with disabilities. To request assistance with the application process, please email TWCareers@TriWest.com. TriWest also complies with the Employee Rights and Responsibilities under the FMLA.
Updated: 11/13/2023 9:37:15 AM