CEO Welcome to TriWest Healthcare Alliance New Employee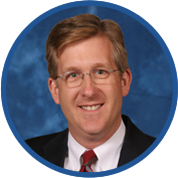 It is my sincere honor to welcome you to the TriWest Healthcare Alliance corporate family! The team you have just joined is extraordinary—a group of talented individuals, spread across our 28-state area of responsibility, that is On a Mission to Serve® by delivering outstanding service to the men and women we are so fortunate to call our customers, our nation's military Veterans.
At TriWest, we take great pride in doing "Whatever It Takes" to ensure our customers have access to the high-quality health care they deserve. The way we see it, these men and women gave so much in service to this nation—it's the least we can do.
Congratulations—and welcome to our team!
David J. McIntyre, Jr.
TriWest President & CEO